The new observational documentary The Estate kicks off, James Nesbitt hits the halfway mark on his trip around the old sod, and a health-based history of the British royals. Here's our telly picks for tonight.
The Estate, TV3, 9.00pm
TV3's ambitious three-part observational documentary was filmed in Ballybeg, a sprawling housing estate on the outskirts of Waterford City with a tough reputation. Filmed over a year, cameras go behind closed doors and watch as residents live out their everyday live. In tonight's first episode, we meet fun-loving Shauna (21), a young single mum who is struggling to pay the bills. Having missed out on further education, due to motherhood, Shauna is coming to terms with the harsh reality of being a single parent and having to stand on her own two feet. The programme also follows Denis Ozturk (25), an ex-offender who is doing his best to stay away from drugs and stay on the right side of the law since his release from prison.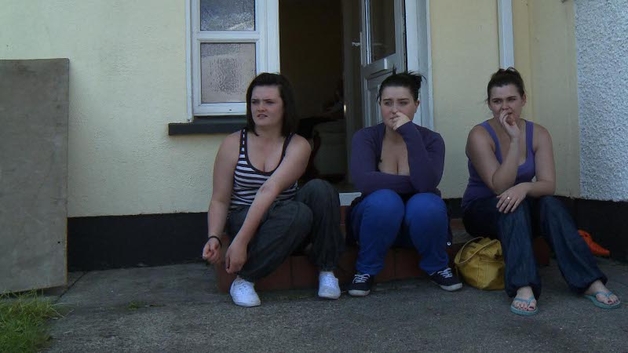 James Nesbitt's Ireland, ITV, 8.00pm
James hits the half way mark of his journey around Ireland and visits the picturesque seaside town of Dingle. He meets local fisherman Jimmy Flannery and his son Colm, who has followed in his father's footsteps. Further up the west coast of Ireland in County Clare, James meets Ireland's resident cupid Willie Daly, the last in a long line of traditional matchmakers. Willie claims his gift for romance has resulted in hundreds of marriages and he's devised The Love Trail, taking eligible singles trekking on horses together in the hope of meeting someone special.
Fit To Rule: How Royal Illness Changed History, BBC Two, 9.00pm

Lucy Worsley, Chief Curator at Historic Royal Palaces, explores how the physical and mental health of Britian's past monarchs has shaped the history of the nation. From Henry VIII to Edward VIII's abdication in 1936, this three-part series will to re-introduce Britain's past royals not just as powerful potentates, but as human beings, each with their own very personal problems of biology and psychology.