Nicole Kidman is the latest Hollywood star to be added to the Anchorman: The Legend Continues billing.

According to The Hollywood Reporter the Oscar-winning actress has already shot her scenes.

THR also reports that Vince Vaughn and Owen Wilson, who appeared in the original Anchorman as rival newscasters to Will Ferrell's Ron Burgundy, will shoot small roles as well.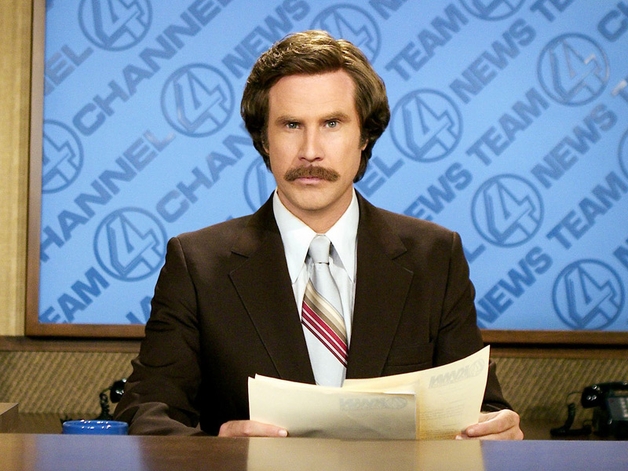 Will Ferrell as Ron Burgundy in Anchorman: The Legend of Ron Burgundy

There had been talk that Meryl Streep was set to make an appearance, but Steve Carell who plays Brick Tamland, has revealed that she was unable to fit filming into her busy schedule.

He said: "When I did Hope Springs [Meryl] mentioned she was a fan and she said, 'Oh, I'd love to be in it'.

"But that's not gonna [happen] - that's not a thing. She's actually busy - she can't do it."

Also popping up alongside Will Ferrell, Christina Applegate, Paul Rudd and Carell in Anchorman: The Legend Continues are Harrison Ford, Kristen Wiig and James Marsden.