Kathy Griffin has had her late night talk show, Kathy, cancelled by Bravo after just two seasons and under a year on screens.
The comedienne, whose fame was solidified throughout the six seasons of her My Life on the D-List reality show on the same network, confirmed the news during a stand-up gig this week in Cincinnati.
Griffin explained to the audience that she had been dealt the news the day before.
Though Kathy, which began at 10pm but was later moved to 11:30pm mid-season, didn't achieve record-breaking ratings, it was quickly snapped up for a second season which began airing in America in January.
Neither Griffin's representation nor Bravo have commented on the cancellation, but Griffin herself further confirmed the news in a tweet to a fan, adding "Sad but tru. Appreciate your kind words (sic)".
Rumours are now suggesting that Griffin has a pilot in the works for CNN with friend, sometimes colleague and fellow TV personality Anderson Cooper. The pair reportedly filmed a one-hour pilot series recently in New York City.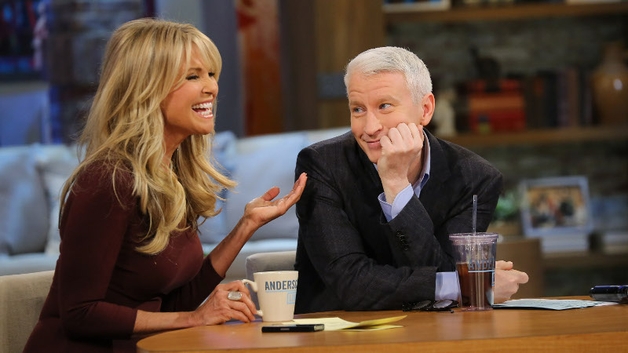 Cooper's own daytime talk show, Anderson Live, was cancelled in an announcement late last year and finished filming at the end of March.