Actress Sienna Miller recently gushed about her close friend Keira Knightley saying she thinks she is a a "timeless movie star".
Speaking to Marie Claire magazine, 31-year-old Miller also praised her The Edge of Love co-star declaring she can pull of any style because of her classic appearance.

She said: ''The first thing that springs to mind [when thinking about Keira] is the 1940s. I think of her as glamorous in that kind of timeless movie-star way, but she can be grungy in this very cool 90s way".

''You say this about people who have style, but it's true - she genuinely doesn't think about the way she looks or how she puts herself together. She could throw on a bin bag and look beautiful.''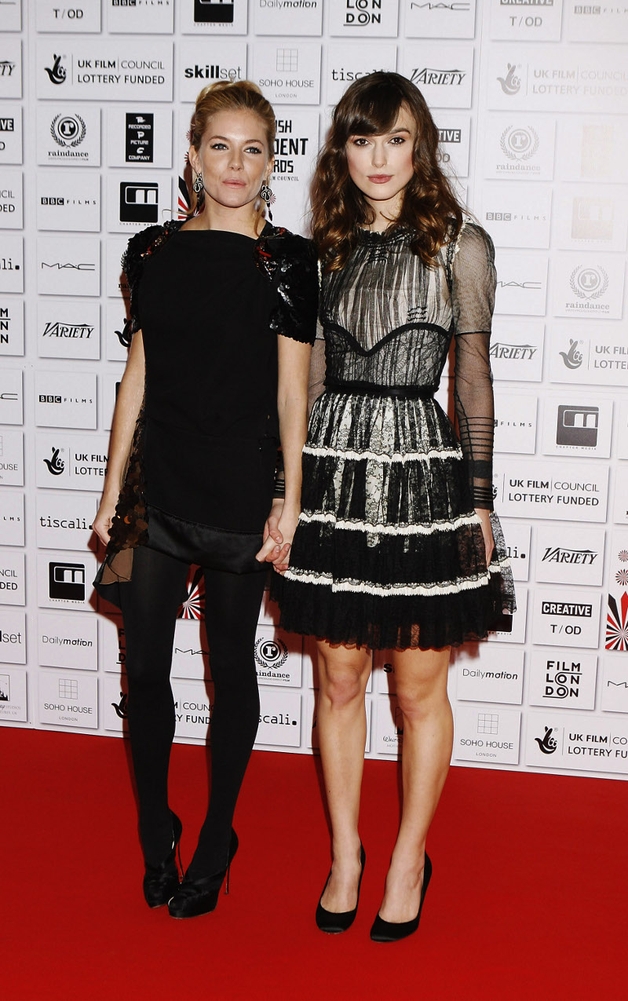 Sienna Miller and Keira Knightley