Gavin & Stacey star Joanna Page will join the cast of Doctor Who for the show's 50th anniversary special later this year.
The actress, who recently welcomed her first child, will join Time Lord actors Matt Smith and David Tennant.

It has also been confirmed that the Doctor's current companion, Jenna-Louise Coleman, as well as Billy Piper and John Hurt will appear in the celebratory special.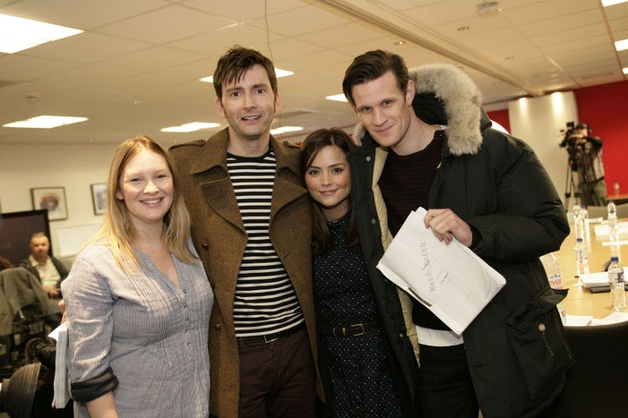 Joanna Page at a Doctor Who script reading with David Tennant, Jenna Louise Coleman and Matt Smith

Filming on the Steven Moffat penned special is due to kick-off this week and for the first time Doctor Who will be shot in 3D. The 50-year special is rumoured to be a 90-minute feature film that will have a worldwide cinema release.

Speaking about the plot Smith said: "It's about looking back and forward at the same time, a bit like the Doctor does.

"It's about celebrating everyone that's been involved with it, all the wonderful actors that have taken part before me, and it's also about looking forward."