TV cook Donal Skehan has launched the second annual sow & grow campaign.
The campaign, in association with innocent drinks and GIY, aims to get children around the country sowing and growing in classrooms and youth groups through a fun, free, learning experience.
Skehan spoke to RTÉ TEN about the campaign, saying: "It's a fantastic campaign to get kids into where their food comes from and the whole campaign is about teaching kids how to grow their own vegetables.
"It really is a wonderfully educational thing for them to be a part of. We've had great results with them last year, they really got into the whole idea of growing their own and eating what they've produced as well."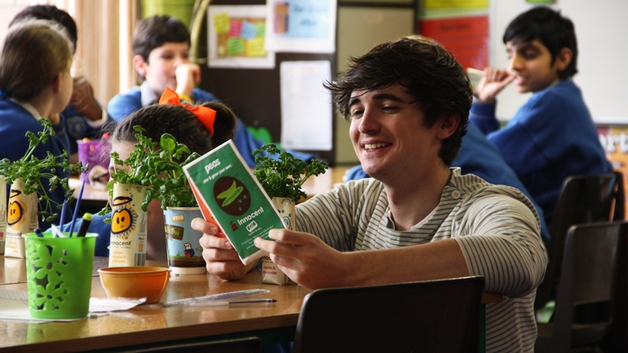 Teachers and youth group leaders can apply online at www.innocentdrinks.ie/sowandgrow for a sow & grow kit which contains everything a group of 30 youngsters will need to get growing.
Each pack includes 30 growing pots, seeds, soil and growing guides to educate the children on the benefits of planting seeds which they will see grow into plants.
Skehan added of the campaign: "It really is a fantastic campaign because it gets the whole class involved, it's not just touching on one person. It's really getting a whole community together and growing, so in my opinion, it's fantastic."