Samsung yesterday unveiled its Galaxy S4 smartphone at Radio City Music Hall in New York.
Samsung pulled out all the stops for the launch with a full orchestra, extravagant sets and a troop of dancers all to unveil the new phone which is slightly larger in size than its predecessor but is slimmer and stronger.
With a tagline of "life companion" this we were told by Samsung is more than just a smartphone. CEO JK Shin said "For each of us, life is a journey. What you want is a device that can help us on the journey. We will make life richer, simpler, and fuller."
The next generation of the phone contains new features including Samsung Smart Pause which allows users to control the screen using their eyes. It also boasts a Dual Camera mode which allows for both video and photos to be taken at the same time with a camera on the front and the back of the phone. The phone can also detect the temperature, humidity and your heartbeat.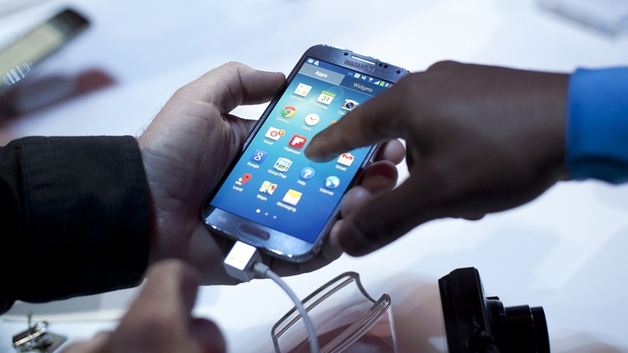 One of Samsung's goals with the new phone is to make it more central to your life allowing you to control your television or your car and to interact seamlessly with the cloud. S-Health can even tell you how many calories you have burned.
The phone is powered by a 1.9-Ghz processor, 2GB of RAM, and 4G LTE, running on a 2,600-mAh removable battery.
The phone will be available to buy in 155 countries from the end of April but the company has not yet announced the price.