Oscar winning actress Jennifer Lawrence has said that she was bullied in school and that she fought back.
The 22-year-old who won the Best Actress award for Silver Linings Playbook told The Sun: "I changed schools a lot when I was in elementary school because some girls were mean.

"They were less mean in middle school, because I was doing all right, although this one girl gave me invitations to hand out to her birthday party that I wasn't invited to.
"But that was fine, I just...threw them in the trash can. Don't worry about the bit**es - that could be a good motto, because you come across people like that throughout your life."
The actress, who moved to New York when she was 14 to pursue her career, also spoke about her role choices: "I never play characters that are like me because I'm a boring person. I wouldn't want to see me in a movie."
She added: "It's hard for a young woman because typically the roles you're offered are beautiful and bitchy, ugly and nice or pretty and stupid. I've been lucky to stay away from that."
Don't try and label her a sex symbol anytime soon either: "I don't think of myself as sexy and, obviously, it's not true. I'm going to try to push that out of my mind because it makes me queasy!"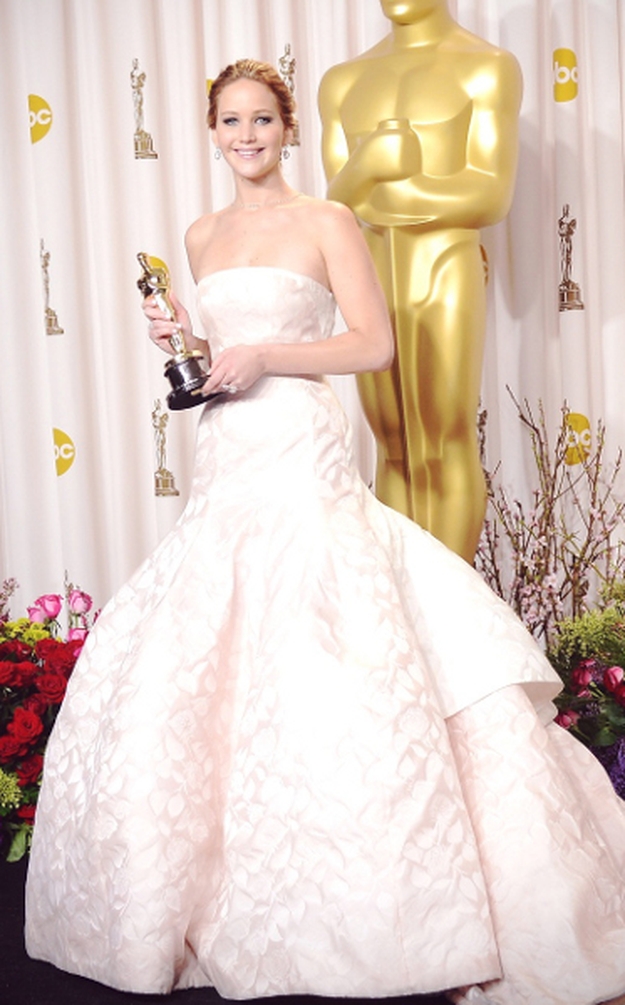 Jennifer Lawrence has the last laugh - pictured here with her Best Actress Oscar