Les Miserables star Russell Crowe has claimed to have taken a photograph of a UFO in the skies of Sydney, Australia.
The 48-year-old star shared his finding on social networking site Twitter by posting a video link of the time lapse photos outside his production company's offices.
Before posting the link, Crowe wrote: "A friend and I set camera to capture fruit bats rising from Botanic Gardens. This was a big surprise."
Check out the video link here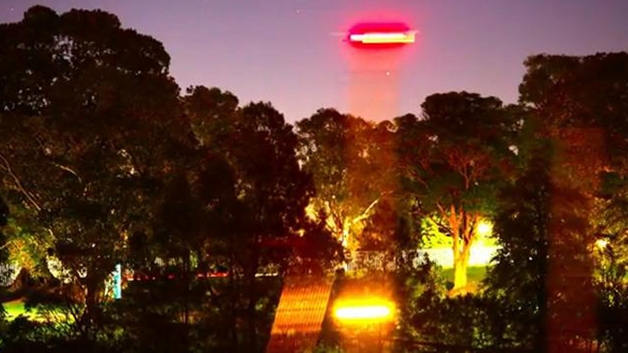 Russell Crowe has claimed to snapped photographs of a UFO in Sydney
Crowe dismissed reports for his Twitter followers that the photos were digitally enhanced, writing: ''It's not a video it is 3 time lapse photo's taken in 4.5 seconds. I will grant you at the time the music wasn't playing, also, yes, we have pushed in on the frame ... this is 3 photo's in order, nothing added. (sic)''
Russell recently denied claims that he was romantically involved with Torn singer Natalie Imbruglia.