Troublemaker singer Olly Murs has compared himself to Robbie Williams insisting that they are both ''underdogs'' who have never been taken seriously in the music industry.
The 28-year-old singer, who is set to join the former Take That star for his Take the Crown stadium tour this summer, claimed that he thinks he has a lot in common with Williams.
Speaking to the London Independent, Murs said: ''Robbie has always seen himself as the underdog, and I feel that way as well. He was never taken seriously because he came from a boy band [Take That].
''I'm not taken seriously - not properly seriously - because I came from a reality TV show. He always fought against that, and so do I. He won, and I hope I will too.''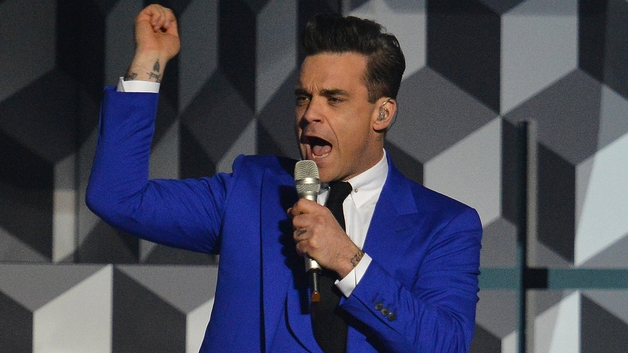 Olly Murs has compared himself to Candy singer Robbie Williams
Despite his fame on the X-Factor, Murs insists that his success is down to "relentless hard work," adding: ''It's down to bloody hard work, if you ask me. I'm not sure people realise. When you see fame, famous people, on the telly and that, it all looks so easy - red carpets, falling out of clubs, girls.
''But in reality, it's hard work, relentless hard work, day and night. To get anywhere in this industry, you have to be a workaholic. That's what three years in this business has taught me.''
Robbie Williams recently announced a gig at the Aviva Stadium in Dublin on June 14.
Tickets from €69.50 will go on sale on Thursday, 28 February at 8am. Tickets sales are limited to six per transaction.