Pastels and jewels ruled the red carpet at last night's Academy Awards, as many of the nominated actresses dressed alike.
Opting for muted, feminine and nude tones were winners on the night Anne Hathaway and Jennifer Lawrence. Hathaway chose an Audrey Hepburn-esque simple pink gown by Prada, which she paired with a statement necklace and a bright pink lipstick.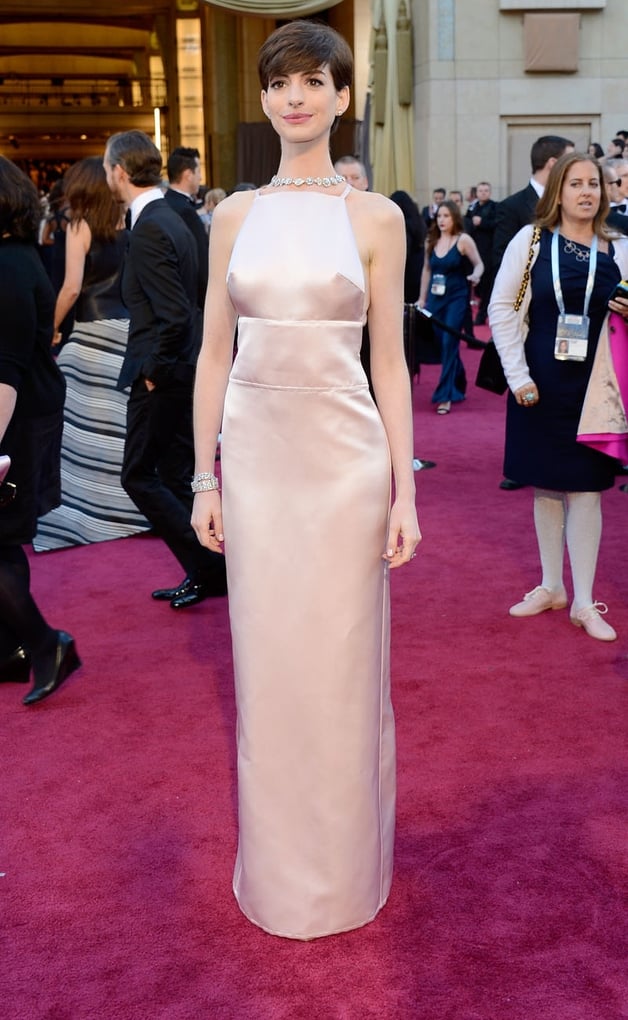 Best Actress winner Lawrence wore a voluminous Christian Dior gown which she wore with confidence, paired with a back necklace and shimmering earrings.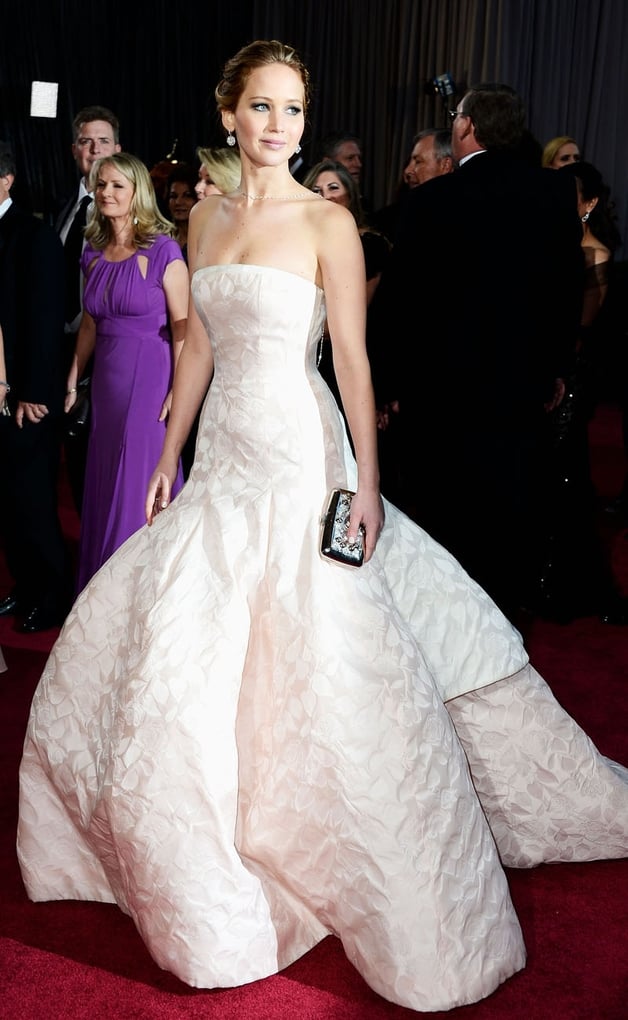 Other actresses who chose to wear pastels included Best Actress nominees Amy Adams and Jessica Chastain, along with Amanda Seyfried and Octavia Spencer. Charlize Theron and Kristen Stewart also opted for lighter gowns.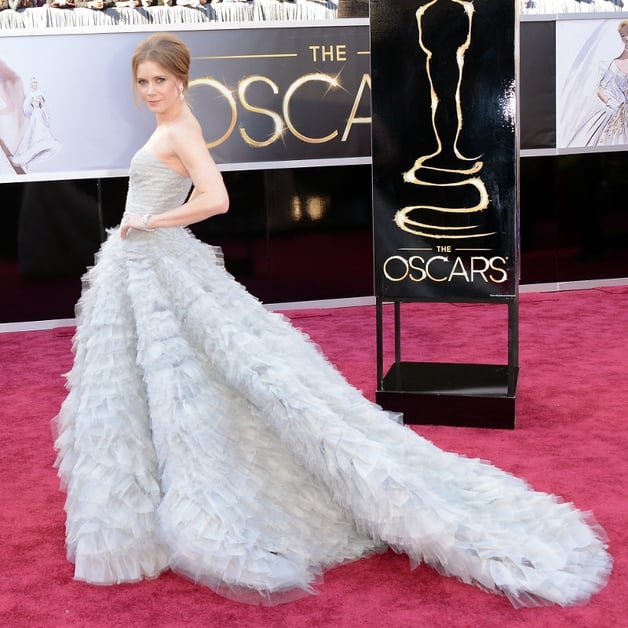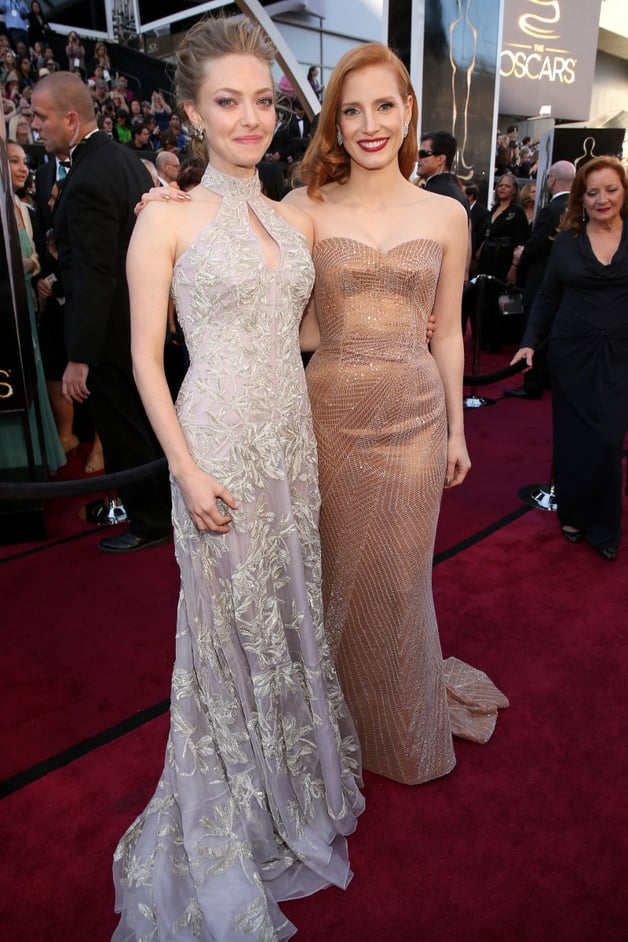 Another big Oscars trend was jewelled dresses, with Catherine Zeta-Jones dazzling in a Zuhair Murad gold-embellished dress and sheer skirt. Murad is a favourite designer of Jennifer Lopez and Kristen Stewart.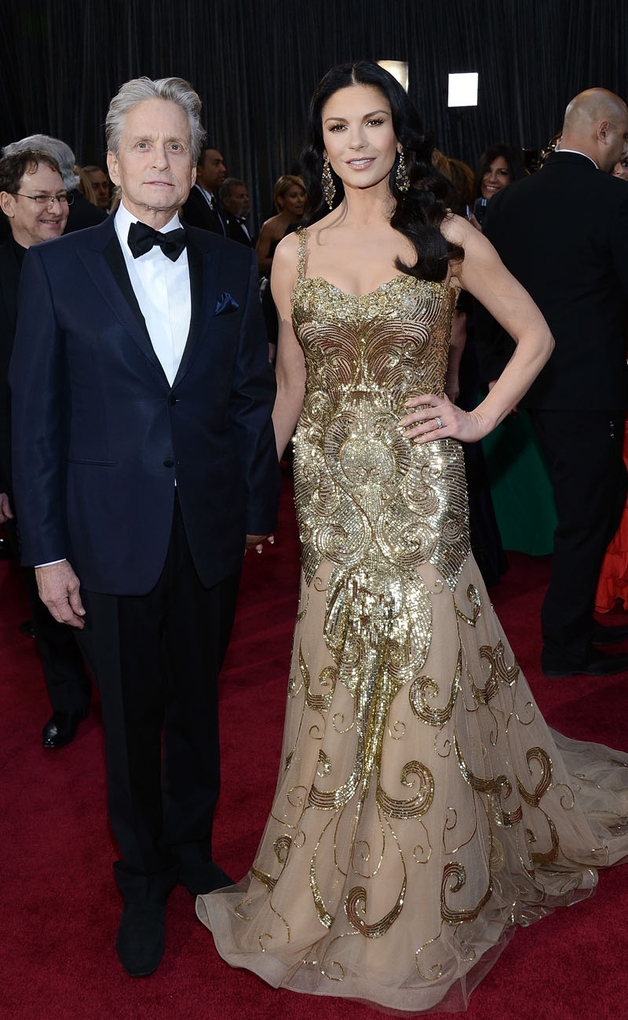 Salma Hayek looked sesational in a dramatic Alexander McQueen deep navy velvet gown with an elaborate, jewel embellished halter neck. Halle Berry, Sandra Bullock and Adele stood out in shimmering silver gowns, while Aussie actresses Naomi Watts and Nicole Kidman chose gold and silver gowns respectively.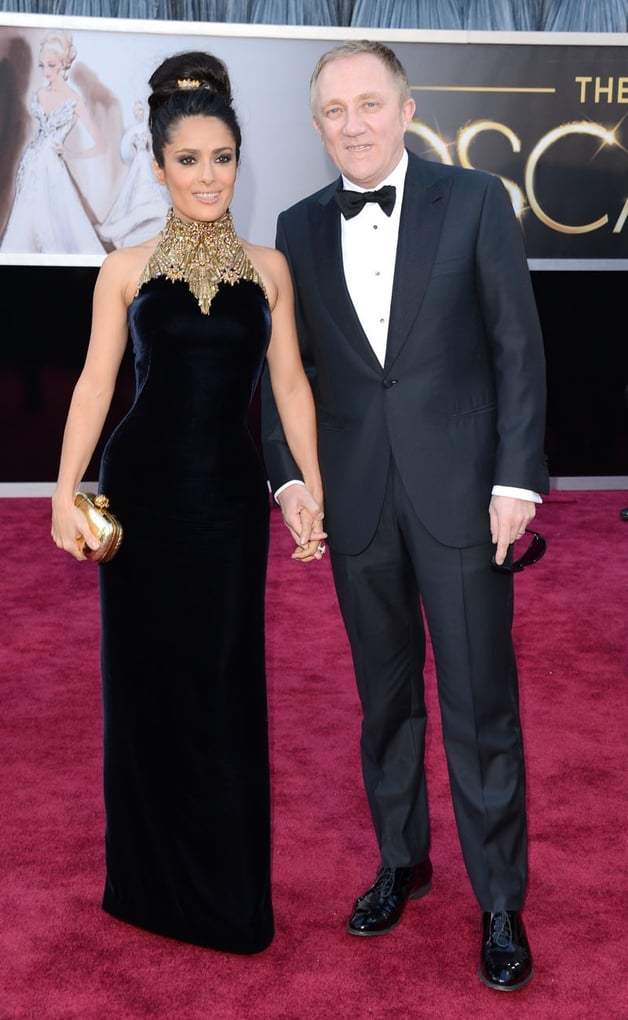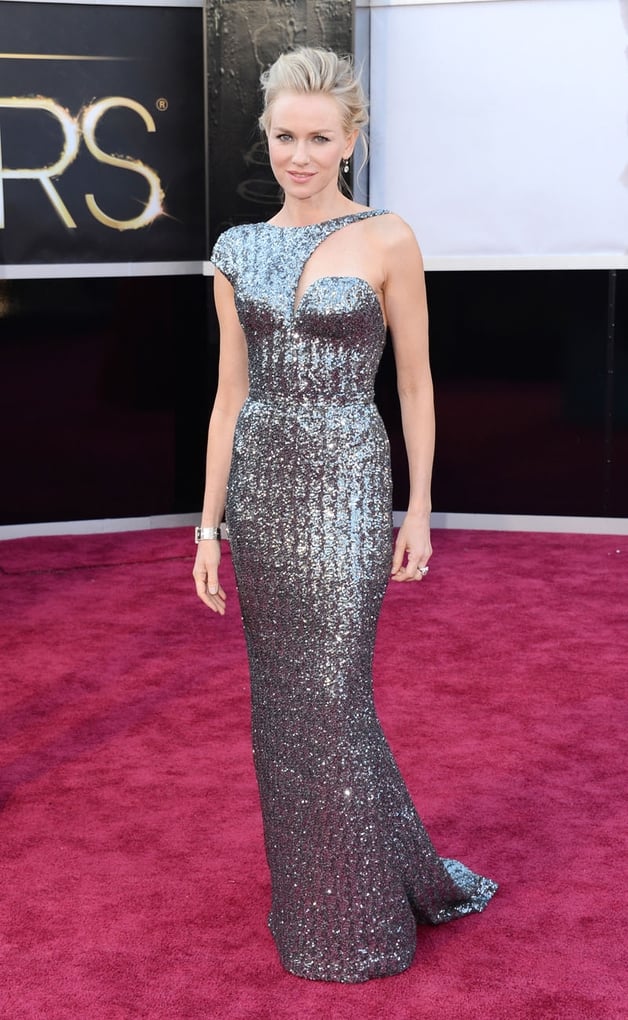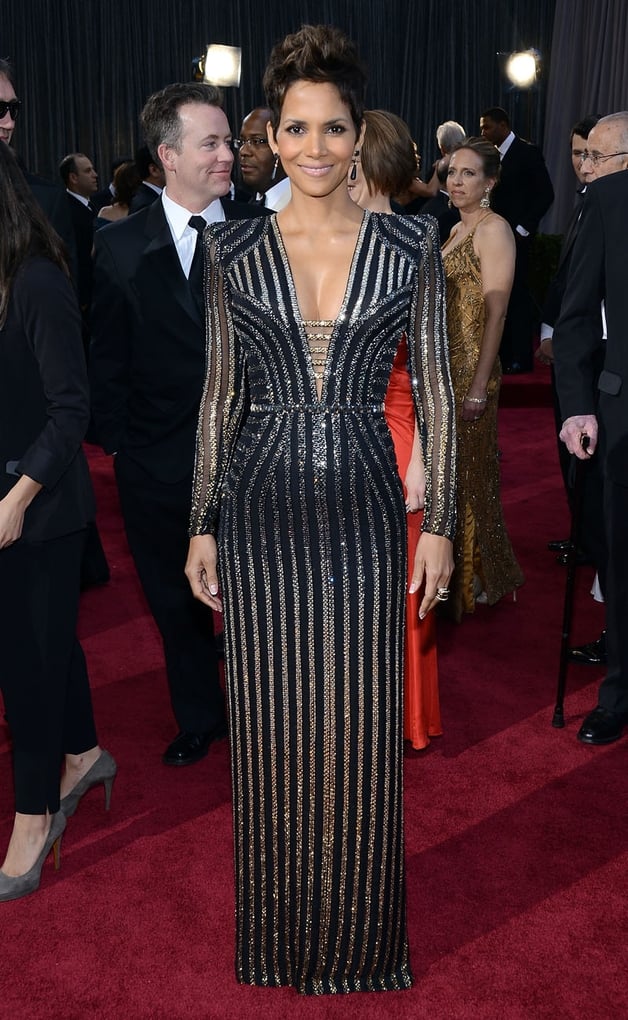 Dashes of colour came from Sally Field in Valentino couture, while Jennifer Aniston choose an orange strapless gown by the same designer.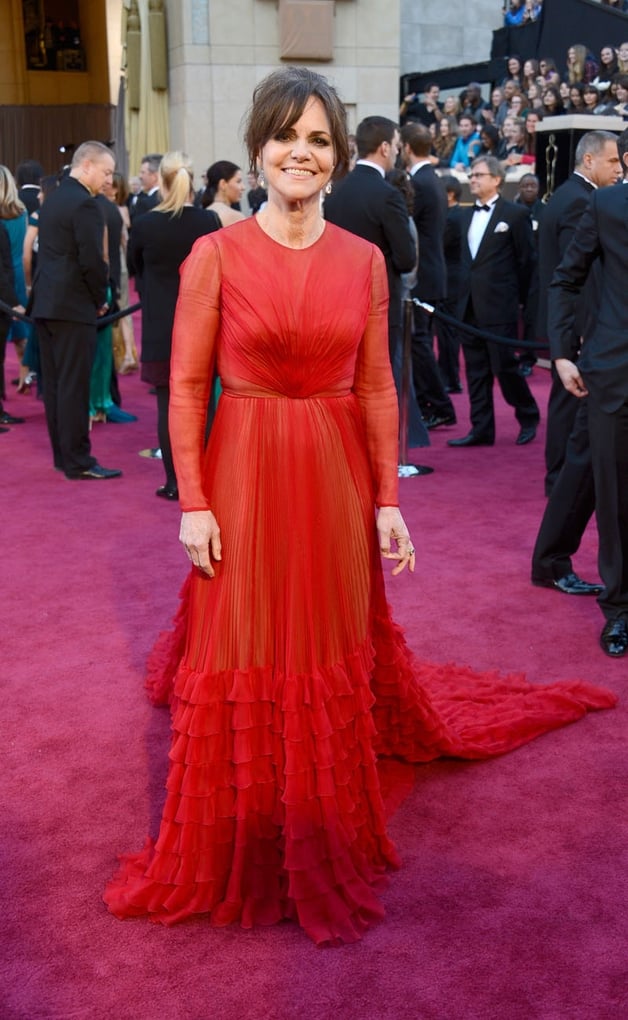 Reese Witherspoon, Robin Roberts and Jennifer Hudson all stood out in deep blue gowns, while nominee Quvenzhane Wallis wore custom-made Armani Junior which she paired with a puppy purse.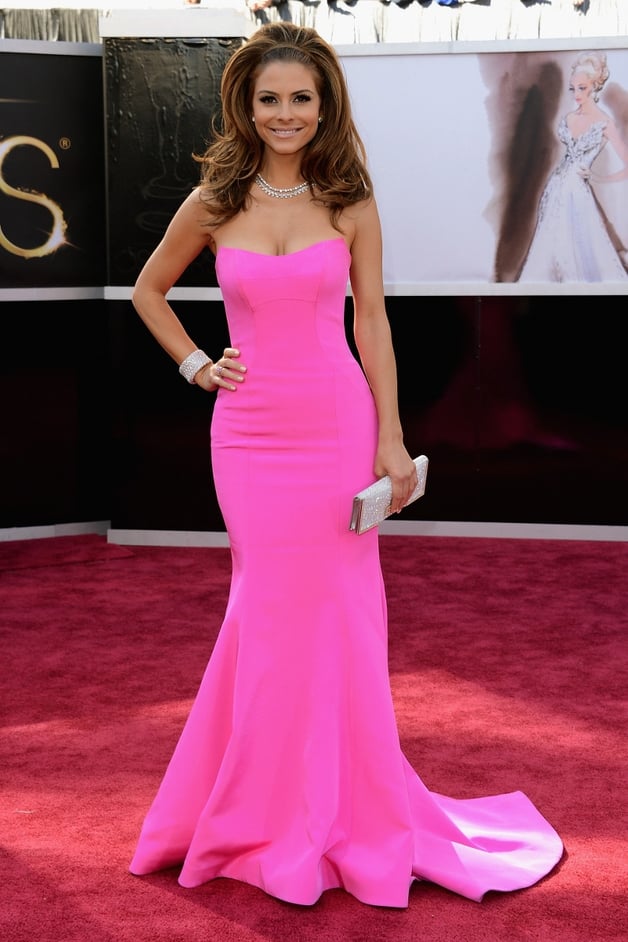 Helen Hunt unfortunately missed the mark in an overly creased and forgettable H&M dress, while Maria Menuonos wore a pinker-than-bubblegum pink gown with big bouffant hair.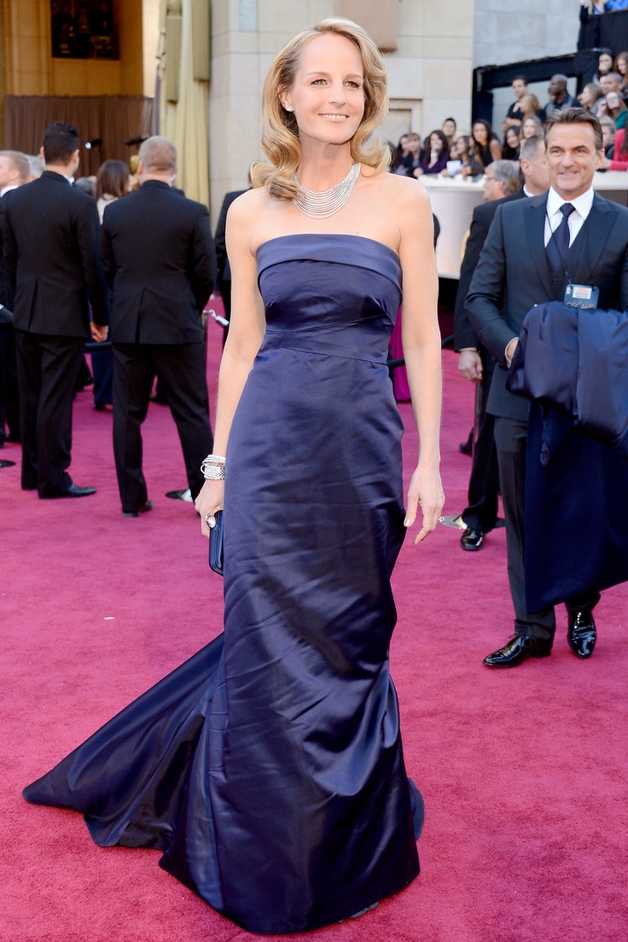 Showing that true style is ageless, Jane Fonda wore a stunning long-sleeved yellow gown by Versace while 86 year-old nominee Emmanuelle Riva was decked out in custom Lanvin.