Check out our top TV picks of the day, Sunday February 24.
The 85th Annual Academy Awards
1.30am, Sky Movies Oscars
Why anyone would stay up half the night to watch every single moment of the Oscars is beyond me. It's just hours and hours of "and the award for best-manicured lawn in a documentary goes to..." so the highlights on Monday (9.00pm, RTE Two) will do for me. The circus kicks-off with Alex Zane on Sky Living at 11.30pm with some red carpet sightings before the show proper begins two hours later on the dedicated channel, Sky Movies Oscars.
Call the Midwife
BBC One, 8.00pm
With the commencement of a mass X-ray programme to diagnose the disease early, Dr Turner is determined that the community will no longer live under the threat of TB. While the nuns and nurses support the doctor in his campaign to bring proper screening facilities to the area, Jenny's district nursing rounds lead her to a family who have suffered devastation from the disease. With time running out, Jenny seeks to reconcile the dying father with his last remaining daughter.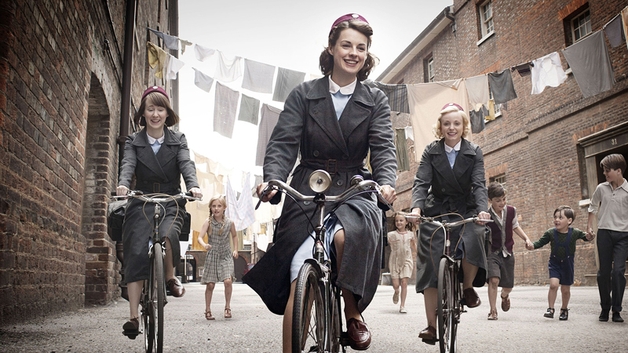 Ripper Street
BBC One, 9.00pm
It's the final episode of this drama's first season, and Jackson is in custody, facing the gallows for a murder he never committed. Drake is in low spirits as his personal life a shambles. Meanwhile Reid sees his team in pieces, Leman Street in mourning, and his heart torn between two women. The suspected kidnapping of Rose spurs him to try and crack a white slavery ring but an obsessive Reid fears that the man he hunts knows his terrible secret.