Twilight has swept the board at the annual Razzie Awards, which celebrate the worst of Hollywood, winning seven gongs.
The final instalment in the vampire franchise, The Twilight Saga: Breaking Dawn Part 2, took home Worst Picture, while the film's star Kristen Stewart won the Worst Actress award.
Her co-star Taylor Lautner won Worst Supporting Actor for his role as Jacob Black, while director Bill Condon was named the Worst Director.
The film also won gongs for Worst Screen Couple (Lautner and Mackenzie Foy), Worst Onscreen Ensemble, and Worst Remake, Rip-off or Sequel.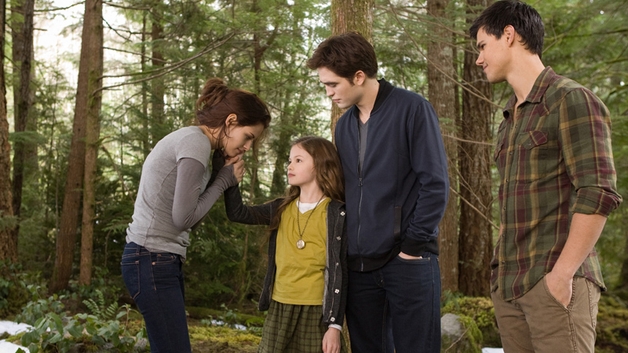 The Adam Sandler comedy That's My Boy came in a distant second with two Razzie awards for Worst Actor and Worst Screenplay.
Rihanna won the award for Worst Supporting Actress for her work on Battleship.