Danny DeVito's friendly Troll Foot made an appearance once again on Irish soil - this time it was at the Jameson Dublin International Film Festival.
The 68-year-old star has sent Twitter into overdrive with his Twitpic that has also put #TrollFoot back on top of the trending list.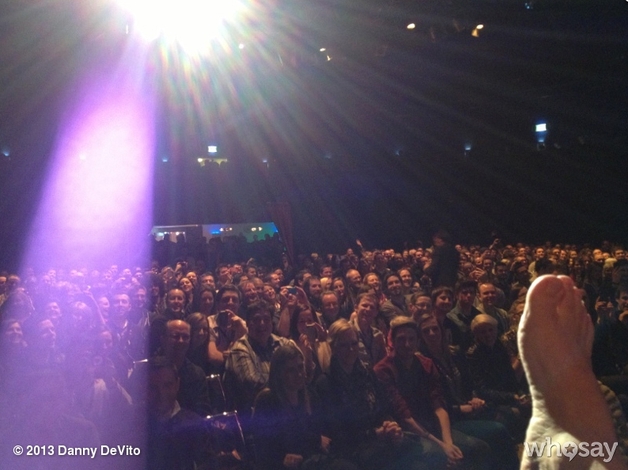 Devito's friendly foot has made another appearance on Irish soil
RTÉ TEN asked the LA Confidential star about his penchant for tweeting pictures of a certain body part, which he previously did from Dublin's Clarence Hotel.

The actor, who will receive a JDIFF Volta award this evening said: "Yeah, that was a couple [of years ago]. I tweet my foot – is that the lovely part you're talking about? Yeah, I have troll foot, he's always with me, that's my right foot and I just bring him out every once in a while.

"I think before I leave [Ireland] I'll give you another one. It's just a matter of like, you have to be inspired.

"Also I usually wear crocs so I got boots on now because it's a little chilly so it's hard to get them off. If I had help, I could probably get that right boot off?!"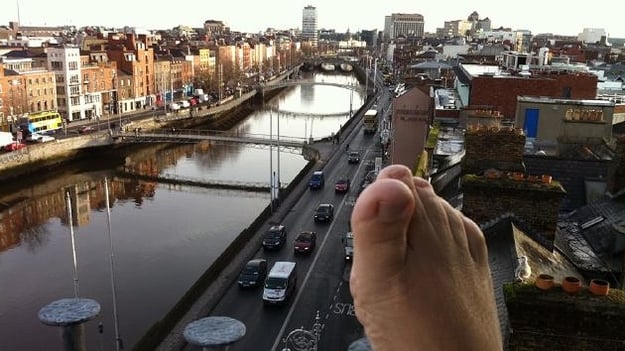 DeVito's 2011 Twitter picture of his 'Troll foot' (@DannyDeVito)
DeVito attended the Jameson Cult Fim Club screening of LA Confidential last night in Dublin's Mansion House, which 2fm's Rick O'Shea hosted.
Speaking to RTÉ TEN ahead of the Q&A, O'Shea said: "I'm absolutely terrified, I'm genuinely intimidated by his super-starness!"
There was one question in particular that the 2fm presenter wanted to put to the actor about his impressive body of work over the last four decades: "Why do you always play people who are either nasty or incredibly immoral?
"Almost everyone he plays is on the wrong side of the line, so I'm going to ask him if it's because he's just a genuinely wonderful person, is that how that ends up."