Coronation Street's Gail is set to uncover the full story behind Kylie Platt's one-night stand in an upcoming episode. Warning: Spoiler Alert!
Tonight's (February 18) double bill sees Kylie telling Gail that she cheated on husband David at Christmas, though she protects his brother Nick (Ben Price) by leaving him out of her story.

Speaking to itv.com, Paula Lane explained that the confession comes as her pregnant character Kylie is lying in hospital with a ruptured spleen.
Lane says: "Gail gets to the point where Kylie and David are in the hospital and he's consoling her and looking after her, and Gail just thinks, 'I can't watch this any longer and I have to tell him'. That's obviously when Nick makes the decision to reveal it was him."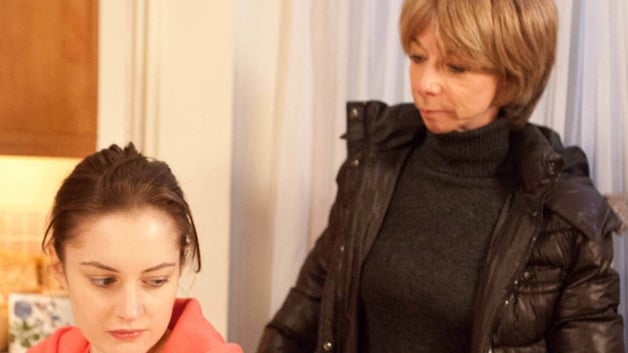 Gail finds out the full story behing Kylie Platt's one-night stand
Gail is then eager to tell David (Jack P Shepherd) that Kylie's unborn baby might not be his, but she is in a pickle of a situation as she doesn't want to cause a feud between her two sons.
Lane added: "This storyline, as I've said in interviews, I think is my time to earn my stripes here. I just hope it comes across great to the audience. It's getting more tangled up as each block of scripts comes out. It's just going to explode, isn't it? It's a ticking time bomb."
Coronation Street continues tonight (February 18) at 7.30pm and 8.30pm on ITV.