Actor Tim Roth was honoured with a Volta award for career achievement at the Opening Gala screening of his new film Broken at the Jameson Dublin International Film Festival on Thursday night.
Roth was presented with the award at the Savoy Cinema by his Broken co-star Cillian Murphy, who attended the screening along with the film's director, Rufus Norris, and screenwriter, Mark O'Rowe.
Broken centres on the aftermath of a violent attack which was witnessed by a young girl and is released in Irish cinemas on Friday March 8.
The Jameson Dublin International Film Festival runs until Sunday February 24.
For more on tickets, guests and special events, visit: jdiff.com.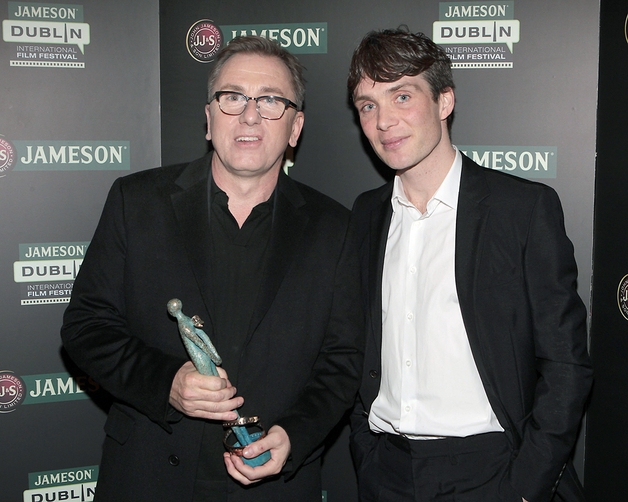 Tim Roth and Cillian Murphy