RTÉ 2fm's Breakfast with Hector was spreading the love this Valentine's Day, and comedian Fred Cooke - Fergus from the Spar ads - was on the red Luas line delivering roses.
Speaking to RTÉ TEN, Hector said: "Every morning on 2fm we do our best to put a smile on faces, getting the country moving. So I thought wouldn't it be nice to be the first in the country to physically deliver roses to our listeners."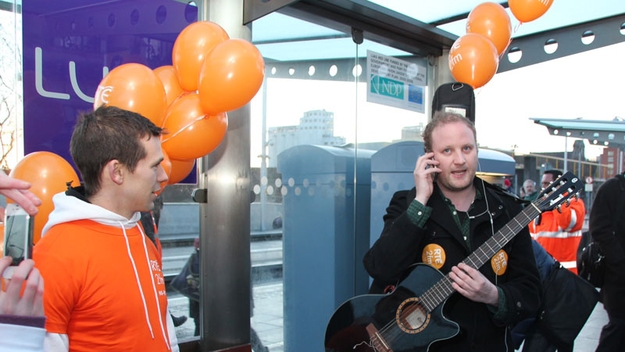 Fred Cooke is delivering roses live from the red Luas line
Fred Cooke said: "My guitar is Cupid's Arrow, my voice is a gift sent by the angels of love and your man Bressie.
"My red line Luas ticket is a passport for eternal love, or at least a shift!"
He added: "For years the Luas red line has been shifting people from one place to another. But rarely has one man got into the Luas and tried to shift the people themselves."
Listen in live to Breakfast with Hector weekdays on RTÉ 2fm on 90 to 92fm or click here to listen back to the show.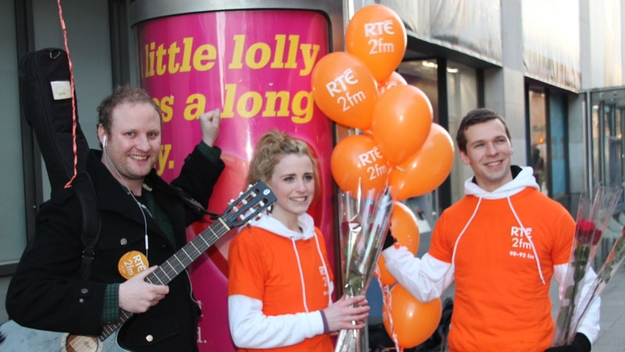 Love on the Luas Line with 2fm this morning