RTÉ Ten telly picks for Monday February 11
A dating show with a spooky difference, a new set of macabre tales from Charlie Brooker and Det Insp Lewis continues his investigations.
Date With Fate, RTÉ Two, 9.30pm
Look in a romantic crystal ball and see how life might possibly look 30 years down the track with a potential partner? It's the ultimate speed date. Well RTÉ Two is giving one singleton that unique opportunity, in Date With Fate, the new dating show that takes the chance out of romance.
One girl will get to whittle six guys down to two as she searches for Mr Right. She'll get to see what her future could possibly look like with each of the last two men standing, if they were to hook up long term. Using extensive research, career assessment, family history, background chats, goals and aspirations, we create two very different future homes. Our single girl, along with each of the two final guys, will get to tour the house that reflects their future together. When they open the door to each house, they will be greeted with computer-generated photos of their potential offspring, and pictures of their 'wedding day' grace the mantelpiece – was it a castle in Tuscany or a simple civil ceremony at the local registry office? A look out front will reveal if it's a Jaguar or a second hand Ford Fiesta in the driveway? What about the bedroom? Do XXL greyish white Y-fronts grace the floor or monogrammed silk briefs? And what about reading matter – does Katie Price's latest chick lit adorn the bedside cabinet or a weightier Tolstoy? What will the kitchen reveal – will it show Pot Noodles or a pot roast?
Will photos depict the couple holidaying on the ski-slopes or on a wet weekend camping? Back from the future, and astounded at two possible lifestyles, our singleton must now make her choice based on what she's seen and learnt about the two guys – who will she ditch - and who will she date?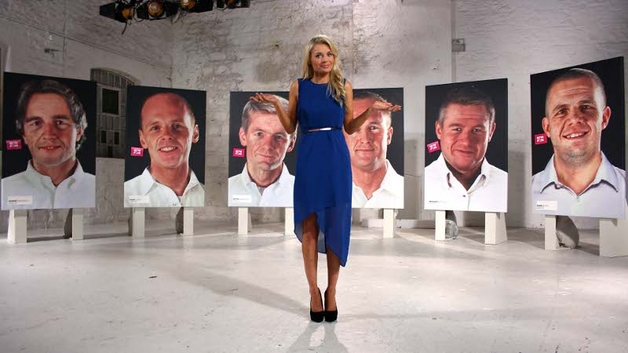 Black Mirror, Channel 4, 10.00pm
Charlie Brooker earned his stripes as the best TV critics since Clive James a long time ago but when he became poacher turned gamekeeper by writing his own set of dystopic television dramas some people were worried. However, the first series of Black Mirror was a set of compelling cautionary tales about the tyranny of the digital age with the kind of macabre twists last seen on Tales of The Unexpected. Tonight sees the start of the second of three dramas by Brooker and his cabinet of dark surprises this time out includes Be Right Back, a tale of using social media to commune with the dead; The Waldo Moment, the story of Waldo, a blue bear from a children's educational TV show who has a much darker heart than it seems; and White Bear which finds a woman waking in a house that she does not recognise and with no memory of anything about her life.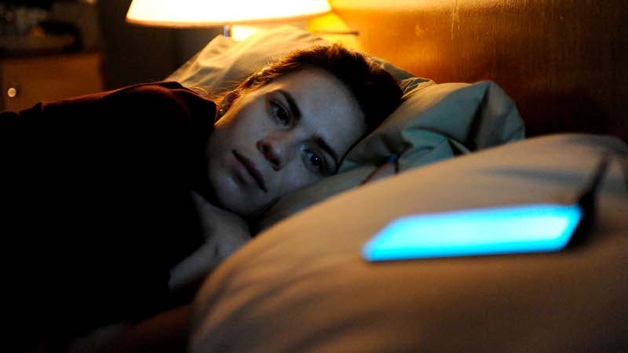 Lewis, UTV, 9.00pm
In part two of Intelligent Design, Lewis, Hathaway and Hobson poke around the new crime scene, as teacher Carl Drew, biochemist Stella Drew, chaplain Martha Seager, student Adam Tibbit and provost Graham Yardley watch on anxiously. The body is that of Soo-Min Chong, a Korean student who disappeared 15 years ago. Seager was the last person to see Soo-Min alive, Carl Drew was her boyfriend, and she was Martha's organ scholar at the chapel. Following a heated interrogation, Hathaway is horrified to discover Adam's body at the school, with a simple suicide note on the white board – "Thanks, sir." Carl, Adam's former teacher thinks he must have pushed the teenager too hard...