It seems like only yesterday that Jojo came back to RAW with a ring on her finger, show newbies Brian, Zoe and Max made their debut and Geoff's father played by former Home and Away star Rhys Sutherland made a surprise cameo in the kitchen.
With the last episode in the series just around the corner, RTÉ TEN caught up with Keith McErlean, who plays Shane on the popular culinary drama, to find out what's in store for the final offering.
In the penultimate episode of series six, Zoe saved the day for Shane by stealing money from Kate.
When asked if Shane would have put his neck on the line for Zoe if the tables were turned, Keith said: "Absolutely! I think Shane would do anything to help Zoe. There is a genuine interest there between the two. She really showed her colours in the last episode and pulled out all the stops and put her own job on the line. I think viewers will begin to understand their relationship more in the finale."
He continued: "Things really need to start working out for Shane. I don't know how many relationships a person can nearly go through before they get it right. Maybe he's just destined to be a bachelor and on his own. Certainly with Zoe, this is as right as he's ever got it".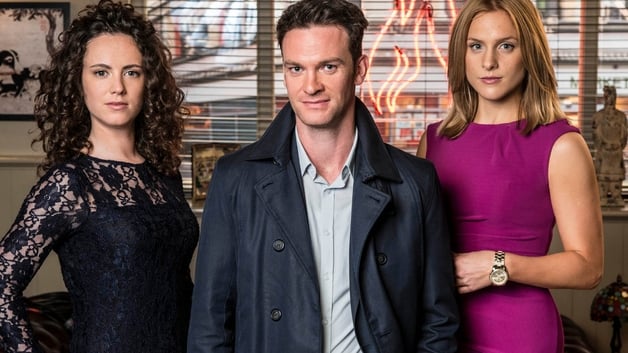 Despite Kate's meddling, it looks like Zoe and Shane's relationship could be the real deal
"They seem to be on a similar wavelength and they're getting on very well. Even though Kate is trying her best to spoil their plans, they still seem to be a strong couple. It's definitely the best relationship Shane's had yet. Hopefully things will work out for him."
Speaking about Jojo's return in the final episode, Keith explained that Shane is delighted to have her back, saying: "Shane and his family are concerned that Jojo rushed into her marriage and that Anthony may not be the man for her. Jojo needed a shoulder to cry on whenever we lost Pavel and she just made a rash decision with this guy. At the end of the day we could be proven wrong. It all happened a little fast and we don't know the guy".
"But Shane is thrilled to have her back. Viewers will see some sort of conclusion to Jojo's story and will be interested to see what the future holds for her. It's a very exciting finale."
You can catch the finale of RAW on RTÉ One at 9:30pm this Sunday, February 10.