Robert De Niro has finally cemented his place in acting history by leaving his hand and footprints in concrete in front of Hollywood's Chinese Theatre.

The double Oscar winner, 69, who won the Best Actor award for Raging Bull and Best Supporting award for The Godfather: Part II gave a short thank you speech: "Joe Pesci always said I'd end up with my feet in cement. I don't think this is what he had in mind!"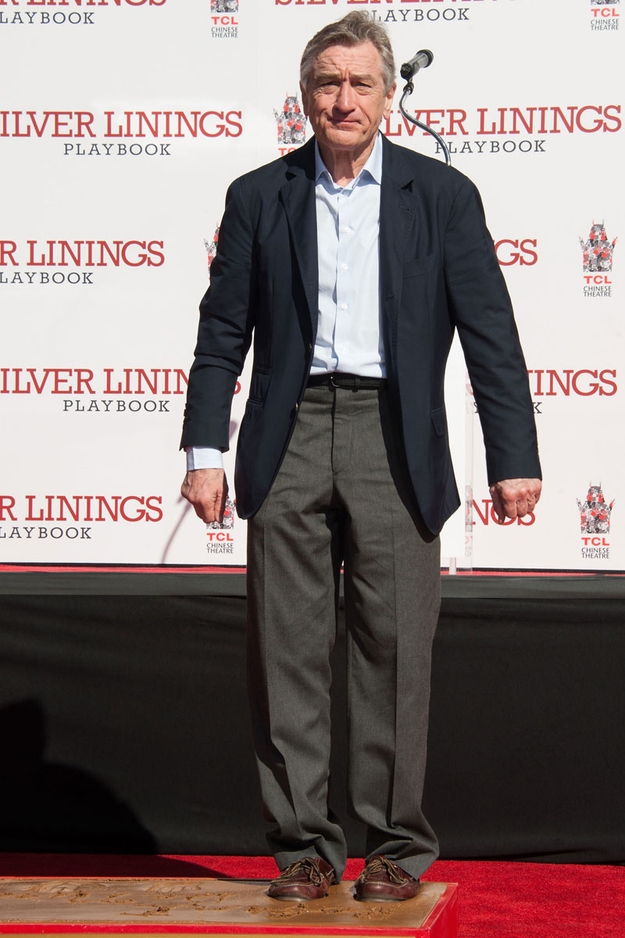 De Niro leaves his prints near those of Marilyn Monroe, Elizabeth Taylor, Brad Pitt and George Clooney

"They say everyone in the film industry has three homes - the home where they live, the home where their first wife lives, and Hollywood.

"I love New York, and I'm proud to be a citizen of Hollywood.

"Thank you for this honor and thank you for making me feel at home here."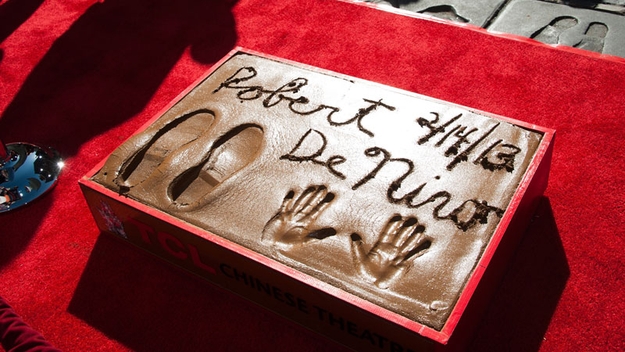 Robert De Niro laid his hand and footprints outside the Chinese Theatre in Los Angeles
Billy Crystal spoke about working with De Niro: "Even in his darkest performances, even in Raging Bull ... he could make you laugh, and that he did in spades in Analyze This.

"I'm not used to playing straight for anybody, but it was a thrill of a lifetime to be on the opposite side of that genius."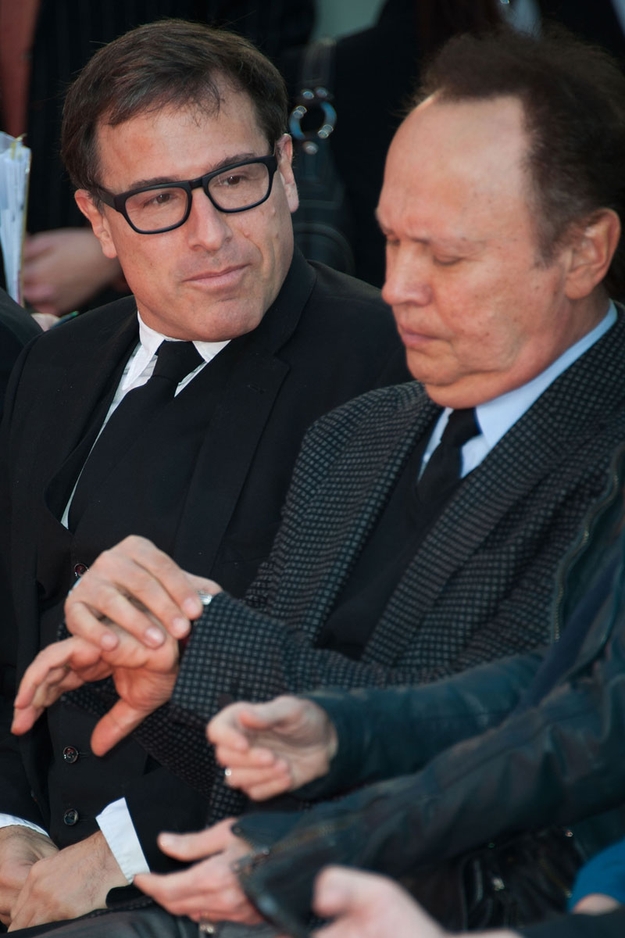 Director David O. Russell and actor Billy Crystal at the ceremony in Hollywood

His Silver Linings Playbook director David O. Russell also praised the actor and his sensitivity towards the mental health issues raised in the film: "When we first read the script together he cried because he has known people who struggled with PTSD or bipolar disorder.
"Many families are no stranger to these challenges and they have to find the magic and the love that Bob brought in his soul, and he did bring his soul to this movie."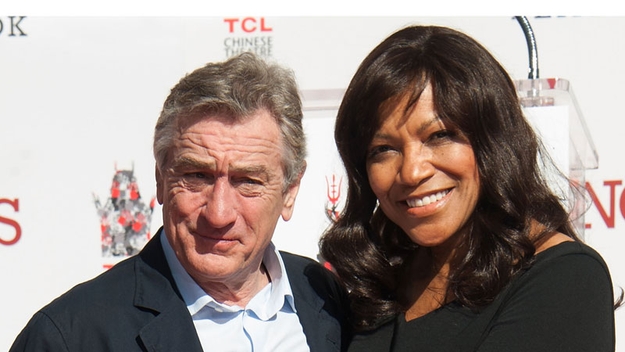 De Niro's wife Grace Hightower was with him for the special occasion