It's the moment Beyoncé fans around the globe have been waiting for – Queen B's performance at tonight's Super Bowl is just hours away!
The Crazy in Love singer, who gave birth to her daughter Blue Ivy just over a year ago, is preparing to make her return to the stage tonight, in a high-octane performance at this year's Super Bowl.
Speaking to Super Bowl Live, the 31-year-old singer explained that she just wants to have fun on stage, saying: "This is the highlight of a career. I just can't imagine how I'm gonna feel when I'm really there, and it's live, and it's all of those people in the Super Dome.
"The best thing is having fun and engaging the audience. Just want to keep it loose, and I don't want to perform by myself, I want everyone involved with me... I want to give all the fans all the songs they love, but it's only 12 minutes long."
When asked for details about her performance, Beyoncé added: "We have to keep certain things a mystery. It's entertainment."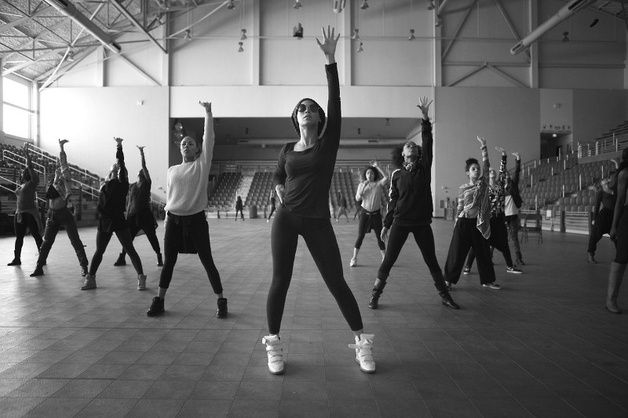 Beyoncé has given a sneak peek of what to expect in a series of pictures uploaded on her tumblr account
©Beyoncé/Tumblr
However, Beyoncé did reveal that a lot of research and preparation has gone into tonight's show, saying:"When I decided to do this, I went back and researched every performance I could find on the Internet, so I've seen all of them over and over again.
"And my favourite was probably Prince. Of course, I loved Madonna's, I studied Michael's [Jackson], all of my heroes; they were all great. It's an energy and having that connection with that many people that are people here to have a good time, and to celebrate life."