If Sunday is your sofa day, here are our suggestions:
Super Bowl XLVII, 10.30pm, Sky Sports 1/HD, also live on BBC One from 10.55pm
Regular watchers of American football may prefer to catch this spectacle from their usual perch on Sky Sports. The NFL's climactic showpiece is one of the biggest (and most hyped) events on the sporting calendar and this year's game will be no exception as the San Francisco 49ers take on the Baltimore Ravens at the Superdome in New Orleans, the first Super Bowl there since Katrina. Intriguingly, the two teams are coached by brothers, John (Ravens) and Jim (49ers) Harbaugh.
Call the Midwife, 8.00pm, BBC One
The feelgood 1950s period drama continues. Jenny is seconded to a London Hospital to work on the male surgical ward. She becomes increasingly reluctant about her new duties when she finds herself working under an intimidating surgeon. In one of their most unusual cases, the nuns and midwives are introduced to a pair of twins, Meg and Mave Carter. The two women are identical in every way - they even share a husband - except one of them is now pregnant.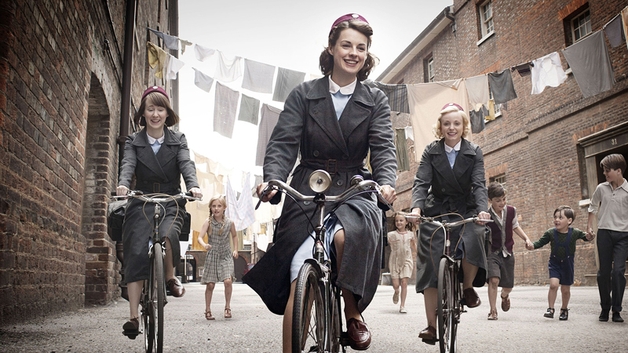 Ripper Street, 9.00pm, BBC One
As the London dock strike of August 1889 takes grip, the killing of a Jewish anarchist leads Reid and the team into the British government's murky fight against international terrorism. The order from Reid's superiors is to drop the case, but his instincts tell him otherwise. As Reid digs deeper, he discovers signs of Special Branch and Russian agitators pulling strings on his own manor - while the approaching anniversary of a great tragedy in his life tips him personally into crisis.