Derek star Ricky Gervais has said that he has a special bond with The Muppets, in particular Pepé the Prawn.
The 51-year-old funnyman is working on the new Muppet movie, The Muppets... Again!, alongside Kermit the Frog, Miss Piggy, Fozzie Bear and the gang.
Speaking to Absolute Radio about working with the legends, Gervais said: ''They're so loved, The Muppets, and on set I am just smiling all the time. I am just literally... And the poor people, all the puppeteers, these really great, skilled actors, I don't look at them - I am chatting to Kermit.
''I've got a special bond now with Pepé the Prawn; he's amazing. I didn't really rate him before but he's a brilliant bloke and I said to him, 'Are you a prawn?' and he went, 'King Prawn'. I said, 'What's the difference between a prawn and a shrimp?' and he said, 'It's all about the size baby'.''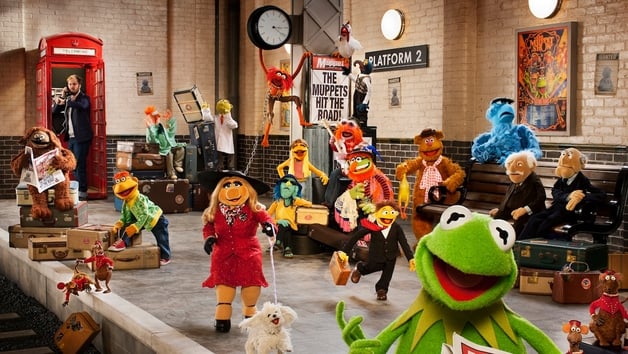 The Muppets are back!
Gervais said that he is still shocked that he landed the role and rates the experience higher than working with Robert De Niro.
He added: ''Honestly, it's ridiculous isn't it? I really can't believe my luck and I was very excited when I was offered it and I thought, 'Oh, this is quite a big one really'.
''Honestly, this is the first time when I've really gone, 'I really can't believe my luck here'. I think people think I am blasé about doing all this stuff but this tops working with De Niro.''
The Muppets... Again! will hit the big screen on March 21, 2014.