Actor Paul Rudd and director Judd Apatow were on The Late Late Show on Friday night to promote their new comedy, This is 40, and they both spoke about being 'married' to Leslie Mann.

The film has been described by the filmmakers as a "sort of sequel to Knocked Up", their 2007 hit comedy, which focused partly on a couple, Pete and Debbie, played by Rudd and Apatow's real-life wife, Leslie Mann.

Mann was also due to appear on the RTÉ show, however Apatow explained her absence: "She is very ill. She wanted to be here; she's very sad but she's sick. She has a fever."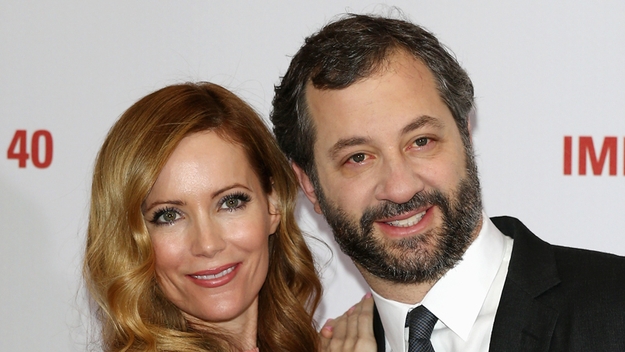 Leslie Mann with husband Judd Apatow

Pat Kenny, who sat in for Ryan Tubridy on the show, asked Apatow how the film came about, to which Apatow replied: "We had a great time making Knocked Up and after Knocked Up so many people would quote things that Paul and Lesley said in the movie. And I thought maybe people wanted to know more about this couple and more about the issues that they have as a couple.

"I thought that it'd be interesting to see my kids, who were in Knocked Up, five years later, and to see how the girl who googled 'murder' did five years later!

"She's obsessed with Lost.. in the movie she's watching the series Lost.

"There's like 114 [episodes] and in real life, she watched all six seasons in six weeks, which is too fast, isn't it?"

Kenny asked Rudd what it was like to play Mann's on–screen husband, with her real-life husband looking on and turning to Apatow, Rudd said: "It's kind of strange because you're also standing 10 feet away from us..."

Apatow interjected: "And I dig it!"

Rudd added: "If we start to think about it, it could be some very strange psychological study... Why do you do it?"

Apatow: "Because you're handsome; it's a fetish. How many people would let Paul Rudd make out with their wives?!"

Rudd: "You have said that you don't mind because you feel absolutely no threat from me whatsoever, which I think is flattering but then I also kind of [think] is a drag."

Apatow: "Well, I kinda feel like both of you are like brother and sister and you're both kinda like grossed out by it. But if I thought you were like digging it, I'd get sick!"

Watch the full interview on The Late Late Show here

This is 40 opens in cinemas on February 14.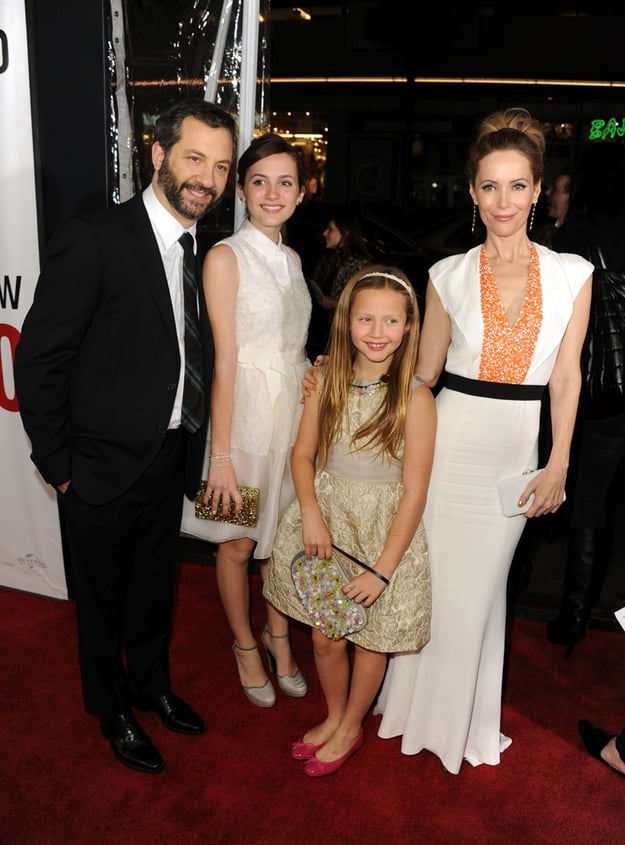 Judd Apatow and Leslie Mann, with daughters, Maude and Iris, who both star in This is 40 alongside their mother