The artist who painted the first official portrait of Britain's Duchess of Cambridge, Kate Middleton, has defended his artwork against what he called "vicious" comments since it was unveiled a few weeks ago.

Paul Emsley told The Washington Post: "I wanted to do something which had some sort of a sense of mystery, of presence, of stillness about it."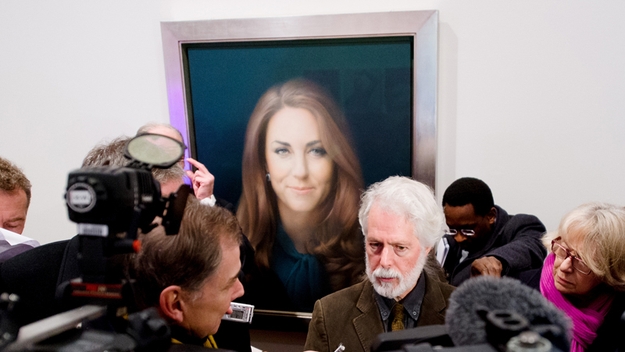 The artist pictured at the unveiling of his, now famous, portrait
He added that he hoped to capture the Duchess of Cambridge's "natural, not official, self".
He said: "I did not deliberately age her or anything like that.
"I wanted it to be an authentic record, but it's very easy to put in more shadows and things than are perfectly necessary, and I haven't done that.
"I've tried to record, in a polite way, what I regard as her natural beauty.
"I had the sense that she did get my work, that she understood what I was trying to do."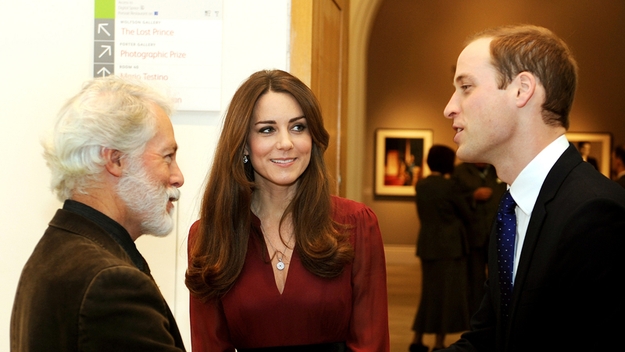 The artist pictured with the Duke and Duchess of Cambridge
Regarding the criticism of the work, the artist said: "Those particularly vicious and personal comments at one stage made me feel, 'Gosh, was it wise to have gone through all this?'"
He added: "I have to accept the fact that there are many people that don't like the portrait, and that's fine. As an artist, you do understand you're never going to please everybody."