Following their successful return to the big screen with 2011's The Muppets, Kermit the Frog, Miss Piggy, Fozzie Bear and the gang have returned to the studio for yet another adventure.
Speaking about his return to the studio, The Muppets …Again! director, James Bobin, said: "It's great to be back working with the Muppets. Some of them even remember my name occasionally now."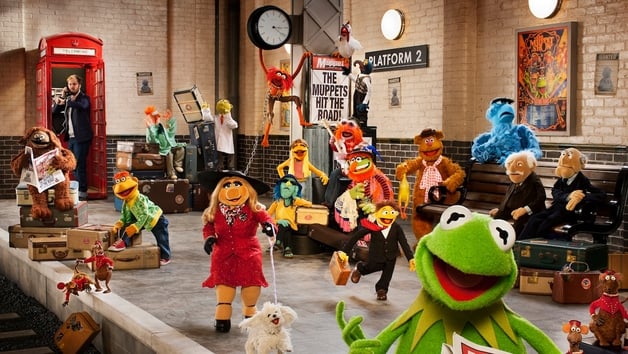 The Muppets are very excited about their return to the big screen
The new movie follows the gang overseas, as they find themselves unwittingly entangled in an international crime caper headed by Constantin and his dastardly sidekick Dominic, aka Number Two, played by Ricky Gervais.
The global Muppets adventure also welcomes Ty Burrell as Interpol agent Jean Pierre Napoleon and Tina Fey as as Nadya, a feisty prison guard.
The Muppets …Again! will hit the big screen on March 21, 2014.