Irish Oscar nominee Fodhla Cronin O'Reilly was keen to wear a dress by an Irish designer and thanks to an interview on RTÉ Radio 1's John Murray Show, her wish has been granted.

Irish designer Laura-Jayne Halton heard the interview where the film producer spoke about her Oscar-nominated Best Short Animated Film, Head Over Heels and her desire to wear an Irish dress on the red carpet.
Listen back to The John Murray Show interview

Halton told RTÉ TEN: "In the car listening to the radio, Fodhla was saying about choosing a dress, a designer and I know she hadn't really settled on one yet and she'd like an Irish designer and I thought to myself 'You know what, you've got nothing to lose!
"So back in the studio I looked up her email and I just sent her a quick paragraph to congratulate her first and sent her a link to my website and 'Look Book' and if she liked what she was looking at, don't hesitate to get in contact.
"That's pretty much how it came about and I did it, as John said, on a wing and a prayer, so you can imagine my surprise when half an hour later I'm opening an email from her stylist [Selina Mills] to say that she absolutely loved my work.

"They said 'Could you do up a few sketches?' and I did that and sent it off. By 8.30am the next morning, her stylist was on the phone to say, 'These are exquisite and we'd be delighted to have you as the designer'. I did a bit of a dance around the room!

"I haven't had much sleep since really because to make a couture gown in the space of less than five-days is pretty unheard of.
"There was probably an option to send it over to her [to Los Angeles for the Oscars on Sunday February 24]. She leaves tomorrow, Thursday, from London to go over.
"She has a whole load of luncheons and all these great parties that all these lucky nominees get to go to, so I thought I'm going to try my absolute best to get it done, I literally have been staying up until ridiculous hours and getting up thinking I'm so pale I'd scare a ghost!"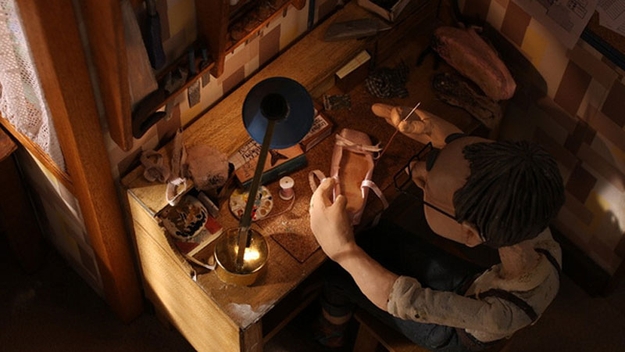 A scene from Fodhla Cronin O'Reilly's Oscar-nominated short, Head Over Heels

The designer has to keep schtum about the dress ahead of the Academy Awards: "We discussed it and she'd like to keep a little bit of suspense and mystery about it.
"It's such a brilliant occasion so we'll make the most out of it and it is nice to get a surprise. As I said to John, it's very classic and feminine, it's an approach I take with all of my design and it suits her down to a T, well hopefully! It's incredible to be doing it without having her here!"

In a fortutious turn of events, James Murphy, CEO of Lifes2Good rang the Murray show and offered to fly Laura-Jayne out to LA to personally fit the dress on Cronin O'Reilly.

Halton told RTE Ten: "When I heard the news about going I was like 'Oh My God'! James heard me on the radio and thought what a brilliant young woman Fodhla is and then he heard me and he just thought 'Wouldn't it be fantastic if Laura-Jayne could get to go'.
"It all happened so fast and I kept saying 'Feet on the ground, feet on the ground!!'

"I can't believe it; I'm going to wait until tomorrow to see if I can absorb all of this. The details aren't confirmed but [I'm going] a couple of days before the ceremony to soak up the atmosphere."

However, Halton still needs a ticket for the Oscars: "We put that out on air yesterday so I'm hoping, throw these things out to the universe and see what it throws back at you. So far, it's been working.
"They're literally like the Golden Ticket, it's probably going to be close to impossible but at the same time it's worth a try. I'll bring a dress just in case but I'm just really happy to be able to be there to help Fodhla get ready to go and get on the red carpet, to make sure the dress is perfect.
"It's great because her mum is going but obviously she's not going to know a whole load of people and to get a little bit of a back up for her that was the whole reason I was really ecstatic and she was thrilled when I told her.

"My aim in life is to meet Leonardo DiCaprio too!"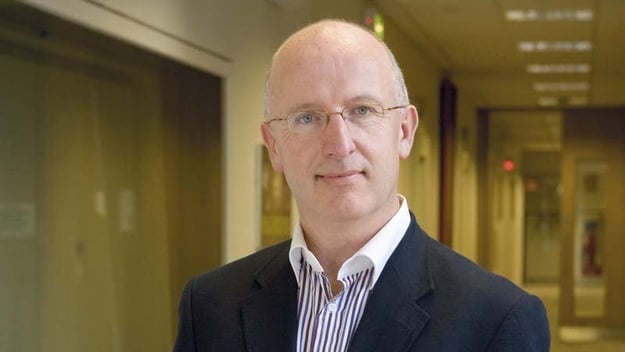 John Murray helped Irish Oscar nominee Fodhla Cronin O'Reilly on his RTÉ Radio 1 show
Listen back to Laura-Jayne Halton's interview on The John Murray Show here and stayed tuned to the show for more news about how Cronin O'Reilly and indeed Halton get on at the Oscars.

Visit Laura-Jayne Halton's website here www.laurajaynehalton.com
RTÉ is not responsible for content on external websites.