From February until Easter, Dublin will become home to the biggest Easter egg hunt in the history in aid of the Jack and Jill Foundation.
Over 100 fibre glass eggs, will be secreted around the capital with some of the eggs being decorated by well-known faces such as Guggi, Felim Egan and Rasher, Joe Duffy, Fashion Designer John Rocha, the lads from the Strypes and 2fm's Rick O'Shea and Cormac Battle.
For more information about The Big Egg Hunt 2013 click here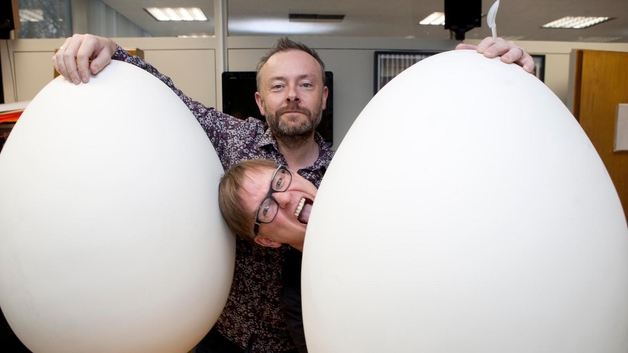 To get involved in the Big Egg Hunt, all you have to do is find twenty eggs – they each have a code which you have to identify to enter the draw for a grand prize (which include diamonds for Mum sponsored by Diamant.ie, chocolate factory visit for the kids, and a year's supply of chocolate from Lily O' Brien's)
After the Egg Hunt, they eggs will be auctioned for charity in aid of the Jack and Jill Foundation
The online auction will begin on 12th February culminating in a live auction at the Four Seasons Hotel on 23rd March.