Sitting in tonight? Wouldn't blame you - it's bleedin' freezing! Here's RTÉ Ten's top five telly picks for your viewing and warming pleasure
Raw, RTÉ One, 9.30pm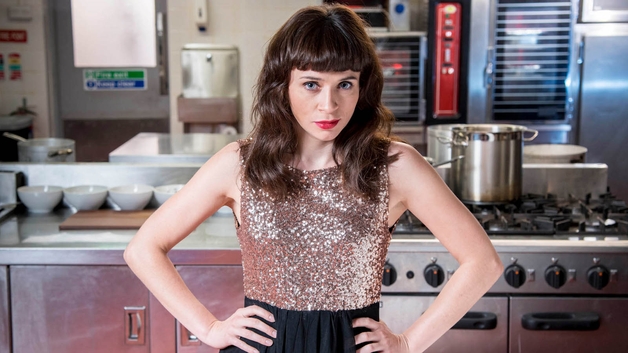 The battle for Sunday night viewers is rather intense these days, with so many fine, post-9pm dramas to consider. The local flavour comes courtesy of Raw, and this week Kate is determined to open a pop-up bar and persuades Shane to help her, which has the added attraction of antagonising Zoe. Meanwhile, Anthony is offered an amazing job and tries to persuade Jojo (Charlene McKenna pictured) to join him, but she faces the dilemma of letting down either her new husband or Fiona.
Blandings, BBC One, 6.30pm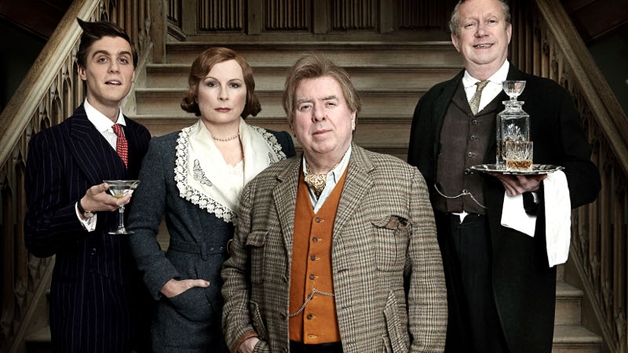 New series. An all-star cast heads up BBC One's brand new period comedy series based on PG Wodehouse's celebrated stories. Set in 1929 in the fictional Blandings Castle, Timothy Spall plays the amiable but befuddled Lord Emsworth (Clarence to his friends), who struggles to keep his dysfunctional family in order and usually adds to the chaos himself. All Clarence wants is to be left in peace with his beloved pig The Empress but his plans are often thwarted by an array of friends, visitors, servants and spongers. Jennifer Saunders stars as his indomitable sister Connie, Jack Farthing as hapless son Freddy and Mark Williams as long-suffering butler Beach. Guest appearances during the series include David Walliams, Paloma Faith and David Bamber. Rather!
Ripper Street, BBC One, 9.00pm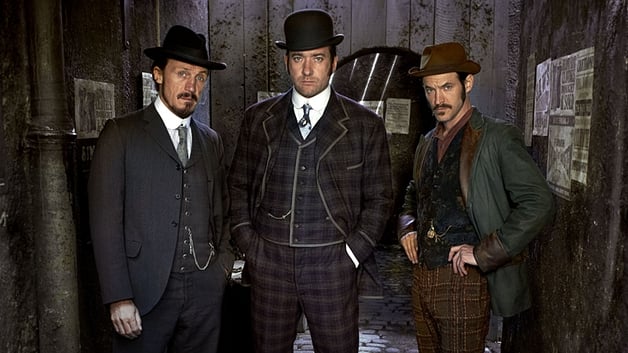 This show, filmed in Dublin dressed up as Victorian London, is great fun. H Division and the City of London work together when a sudden cholera outbreak causes them to suspect deliberate contamination in both boroughs. Inspector Sidney Ressler (The Office's Patrick Baladi) is the officer charged with joining Reid's team as they scour Whitechapel for clues and connections, but as the laboratory fills with bodies, no evidence is to be found. Meanwhile, Emily seeks a patron for her charity efforts, only to face resistance wherever she turns.
The Meaning of Life with Gay Byrne, RTÉ One, 10.35pm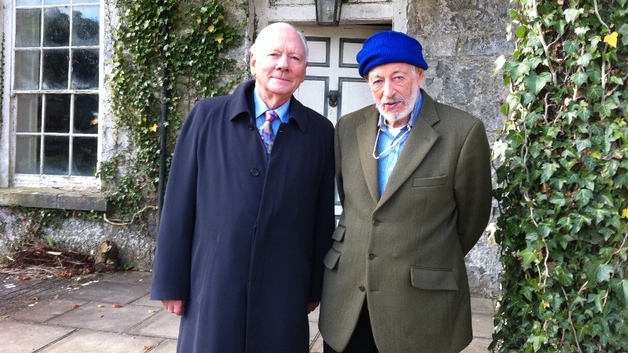 Tonight the Ginger Man himself, American writer JP Donleavy, steps into the father confessor's ante room to discuss his upbringing in the Bronx and the experiences that have shaped his life and work including his much-loved book The Ginger Man. When asked by Gay what he'll say to God, the Big Man (or woman), when he meets him or her, the shockingly well-preserved 86-year-old JP is refreshingly cool - "I'll say how's it going." His place in heaven is assured and not just for that great book.
Mr Selfridge, UTV,/TV3, 9.00pm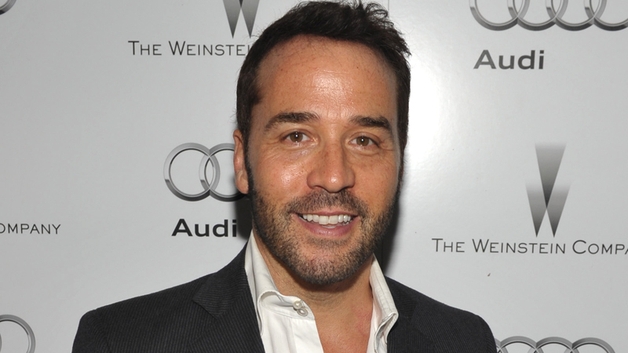 Jeremy Piven (pictured) may be OTT but this show got off to a great start last week. In an attempt to attract business, Harry arranges a meeting with French aviator Louis Bleriot - the first man to fly across the English Channel - hoping to exhibit his plane inside Selfridges. The event is a huge success, drawing in crowds of shoppers, but the retail magnate's sense of victory is short-lived.