If you're planning a TV-free New Year, there's plenty to look forward to on RTÉ radio.
New Year's Eve, Monday, December 31
Countdown Concert, 10pm, RTÉ Radio 1
John Creedon will present a special show live from the NYE Countdown Concert in Dublin's College Green and he is not alone. A host of famous faces will join the presenter, including Imelda May and Bell X1. Speaking about the night, he said: "We'll be soaking up the atmosphere, hosting a gathering in our studio to ensure RTÉ Radio 1 listeners around the country and the world, can join us for the Dublin countdown." So whether you're there on the night listening in on your earphones or a cosy distance away, you can still enjoy all of the entertainment on the night.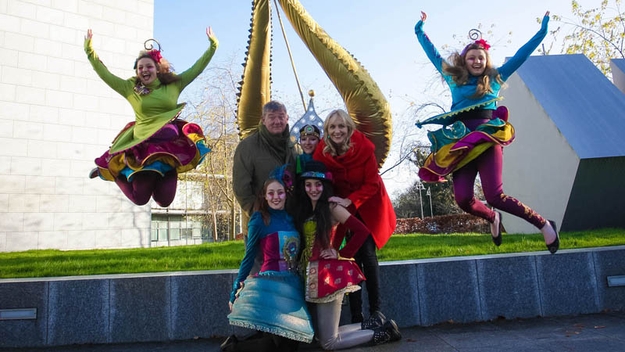 John Creedon, who will host RTÉ Radio 1's New Year celebrations pictured here with Miriam O'Callaghan who will host RTÉ One's TV show, New Year's Eve Show Live - The Gathering
JJ's New Year's Countdown, 10pm, 2fm
If you're looking to party your way from one tune to the next into the New Year, then DJ JJ Hartigan is at your service, as he brings us his musical countdown.
New Year's Day – Tuesday, January 1, 2013
Hitting Home: 50 Years of the Irish Charts, 2pm, Radio 1
The morning after the night before, former Hot House Flowers singer and guitarist, presenter Fiachna Ó Braonáin rounds up his brilliant five-part music show by taking a closer look at what makes the Irish charts uniquely Irish. He finishes the series in style by playing some of Irish music fans favourite songs. Step forward into the New Year with a soothing, entertaining and informative look back.
To find out what you missed on radio over Christmas, click here and catch up on the shows on the RTÉ Radio player here