RTÉ is preparing to ring in the New Year with John Creedon's Radio 1 coverage of the New Year's Eve Dublin Countdown Concert in College Green tonight in addition to Miriam O'Callaghan's coverage of The Gathering on RTÉ One.
Ahead of tonight's concert, with headliners Imelda May and BellX1, Creedon said: "We'll be soaking up all the atmosphere, hosting a gathering in our studio in College Green to ensure RTÉ Radio 1 listeners around the country and the world, can join us for the Dublin New Year's Eve countdown, wherever they are!"

Speaking to RTÉ TEN he added: "New Year's is a fresh start for all of us and God knows, we could all do with a decent run of luck. Here's to 2013!"
NYE Dublin is the first event of the Gathering Ireland 2013, a year long calendar of Gatherings, special festivals and events.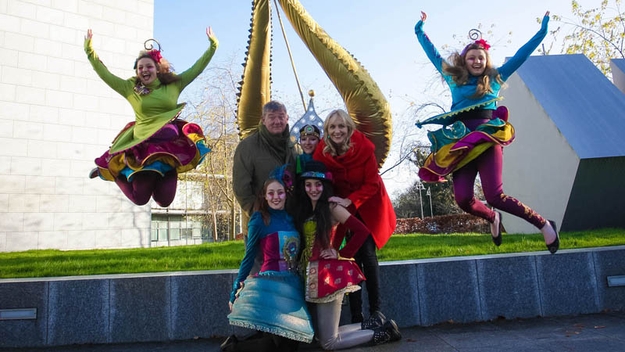 John Creedon, who will host RTÉ Radio 1's New Year celebrations at 10pm, pictured here with Miriam O'Callaghan who will host RTÉ One's TV show, New Year's Eve Show Live - The Gathering at 10.30pm