Don't miss RTÉ Ten's choice of five on tonight's telly!
Drama: Ripper Street, 9.00pm, BBC One
A London borough is living in the blood-soaked aftermath of an anonymous killer. For the dedicated policemen, life – and crime – go on in this new series.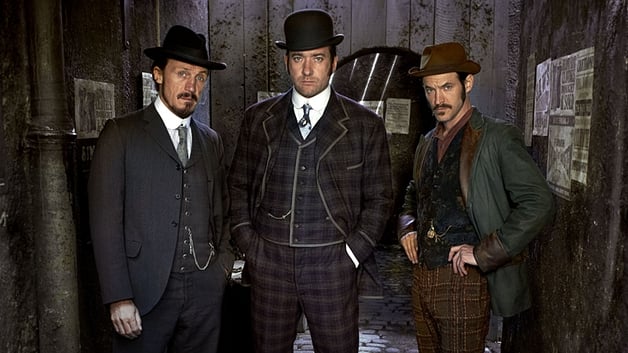 April 1889, and it's six months since the last Jack the Ripper killing. East London is emerging into a fragile peace, hopeful that this killer's reign of terror has run its course. H Division is the police precinct charged with keeping order in the chaos of Whitechapel, responsible for policing just 1¼ square miles. Into that space are packed some 67,000 people, a seething, bustling mass of the poor and dispossessed. In the first episode, a young woman is found brutally murdered, the hallmark signs of the Ripper upon her. One time H Division boss, Chief Inspector Frederick Abberline, believes it Jack's return, but Reid, the precinct's new master suspects a different evil at work.
Entertainment: A Night with Beyoncé 10.15pm UTV
All the high-stepping, jumping, jiving antics all over again, as A Night with Beyoncé 10.15pm UTV gets a repeat. Oh, and you can hear that high-octane voice once again at full throttle.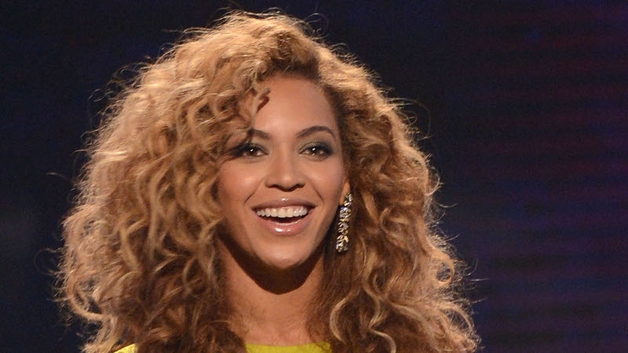 Beyoncé's one off special first went out on ITV a year ago, recorded at London's Fountain Studios with host Steve Jones. The superstar performed some the hits as well as tracks from her number one album, 4, including the chart-topping smash Best Thing I've Never Had, which dominated airwaves in the UK for 5 weeks in winter 2011. The performance was recorded in front of an audience of the singer's biggest fans with Beyoncé engaging in an interview session with fans in this unique and spectacular show. With over 75 million worldwide album sales as a solo artist alone, the sixteen-time Grammy winner is now one of the best-selling artists of all time.
Documentary: Andy Irvine at 70, 9.30pm, TG4

This is the man who wrote one of the greatest Irish songs of all time, The West Coast of Clare, not to mention many other great songs, written or reinvigorated by him. Need you know more to make you want to watch?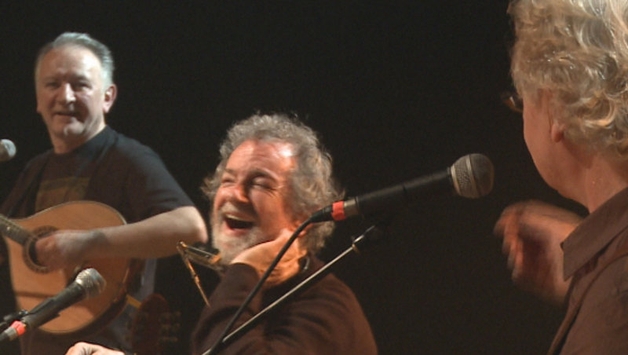 The celebrated balladeer Andy Irvine (pictured above with Paul Brady and Donal Lunny in concert) recently completed a series of sold-out performances at Vicar Street to celebrate his 70th birthday. There were guest performances from Brady, Sweeney's Men, Mozaik and his latest group, LAPD. Irvine remains the great perennial rambler of the 1960's/70's Irish folk and trad scene, continuing to tour every corner of the world with bouzoukis, mandolins and mandolas. Andy was a founding member of Sweeney's Men, Planxty, Patrick Street and Mozaik, and he has made records too with Paul Brady, Dick Gaughan and Davy Spillane. Throughout the years he has released a series of great solo albums, and the latest is entitled Abocurragh.
Watch out also for the new series of Sé Mo Laoch (Sunday January 6, 10.00pm) which begins with a programme on Andy's life and times. The Ulsterman's introduction of East European rhythms to Irish traditional playing was a distinct influence on the music of Riverdance (check out the album East Wind).
Documentary: Hollywood's Lost Screen Goddess Clara Bow, 9.00pm, BBC Four

One of the greatest stars of the silent era, Clara Bow was born in relative poverty but made the dizzy jump to Hollywood greatness.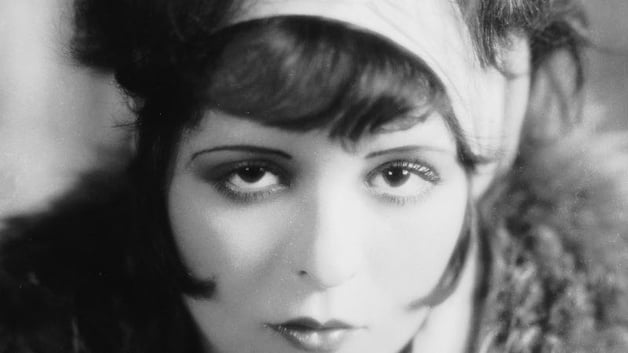 Clara Bow is almost forgotten today, but as a silent film star, her level of fame was unparalleled. Lauded as the first ever sex symbol, for a while she was box-office gold. She was a trailblazer, whose natural acting style hadn't been seen before. "Billy Wilder called it 'flesh impact'", declares her biographer David Stenn, "The only people he ever saw who had that were Clara Bow and Marilyn Monroe." Sadly, in just a few short years everything had changed. Clara Bow's public fall from grace into virtual obscurity reflects a turbulent period for Hollywood as a whole, as the switch from the hugely popular silent films to the talkies took place. (Wouldn't you think the folks, professionals and public alike would have taken the transition to the talkies, like ducks to water? Would that life were so simple.) Anyway, it is the life story of an actress born on the wrong side of the tracks who, for a while, became Hollywood royalty. The film is a rediscovery of a significant talent destroyed by hypocrisy and fame. Should be riveting and salutary too. Be careful that you might get what you crave, all you wannabees.
Documentary: Neil Armstrong - First Man on the Moon, 9.00pm, BBC Two
An hour-long documentary on the life and times of the pioneering astronaut is essential viewing.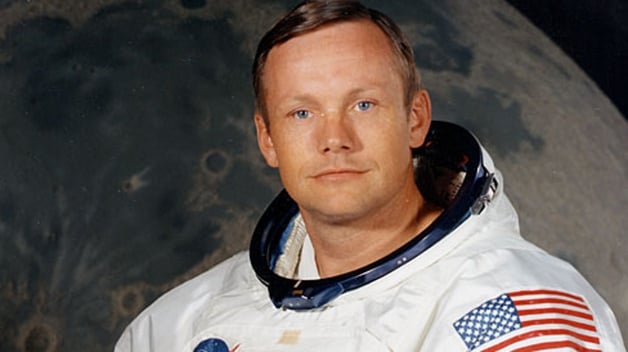 In his speech to Congress on May 25, 1961, President John F. Kennedy stated the folowing: "I believe that this (American) nation should commit itself to achieving the goal, before this decade is out, of landing a man on the moon and returning him safely to the earth." On July 20, 1969, American astronaut Neil Armstrong did what had been mooted by Kennedy, when he took his first steps on the moon and uttered the words: "That's one small step for man, one giant leap for mankind." On August 25 last, Neil Armstrong died, aged 82, after undergoing heart-bypass surgery. In this Apollo 11 Mission, Armstrong was followed only minutes later by Buzz Aldrin. Their accomplishment placed the United States ahead of the Soviets in the Space Race and there were indeed other moon landings which understandably attracted less awe-struck press and media coverage. In any case, moon journeys have taken a dip in priorities of late, as far as the so-called superpowers are concerned. Although there are further journeys apparently being planned for the future, presumably when America has money to spare for such adventures.