Hugh Jackman received a star on the Hollywood Walk of Fame on Thursday.
The 44-year-old actor attended the ceremony with his wife, Deborra-Lee Furness, and their children, Oscar, 12, and seven-year-old Ava.
Jackman's Les Misérables co-stars Anne Hathaway and Amanda Seyfried and the movie's director Tom Hooper also turned up for the special event.
Speaking at the ceremony, Jackman joked that he would use the plaque as a form of ''therapy", saying: ''Say 10 years from now, when they're remembering all the things I did wrong, it's gonna save a fortune in therapy - they can come here, graffiti it, stomp on it, spill their soda on it, whatever.''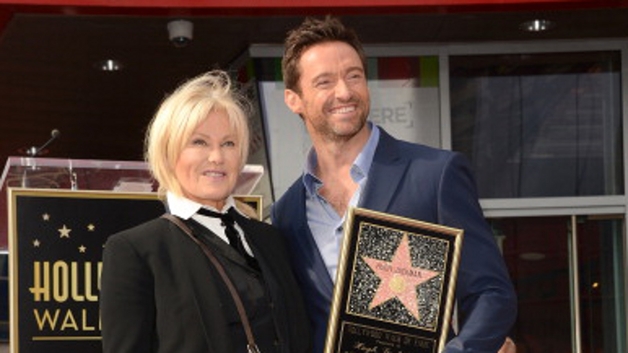 Hugh Jackman posed with his wife Deborra-Lee Furness
It was also a momentous day for Jackman as he found out that he had been nominated for a Golden Globe award for Best Actor in a Musical or Comedy for his performance in Les Misérables.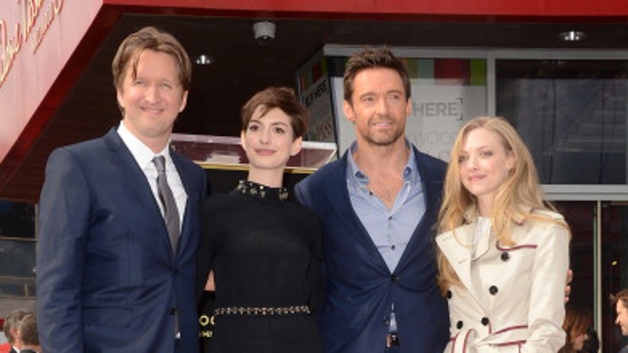 Tom Hooper poses with actors Anne Hathaway, Hugh Jackman, and Amanda Seyfried at the Hugh Jackman Hollywood Walk of Fame ceremony
The actor told E! Online: "It's kind of a surreal day. I'll probably always remember Thursday, December 13 and I think I'm either going straight from here to buy a lottery ticket or to a casino because it just feels like someone is looking down on me in a very nice way at this moment.
''I'm excited. The star is right here outside where I got to host the Oscars and if the movie gets nominated (for an Oscar), it'll be nice to get up there and show a little bit of the show to everybody.''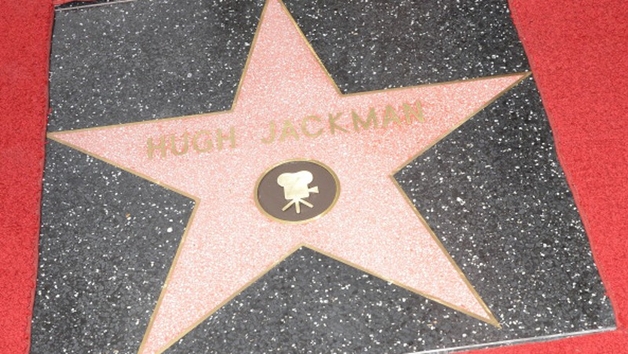 Les Misérables opens in cinemas on Friday, January 11 2013.