Glee star Michele was overjoyed after she received a gift from her idol Barbra Streisand in the mail.
The 26-year-old actress took to her Twitter page to share her excitement about receiving an autographed poster from the Don't Rain on My Parade singer.
Michele wrote: "Just got this in the mail!!!!!! Is this real life!!?? [sic]"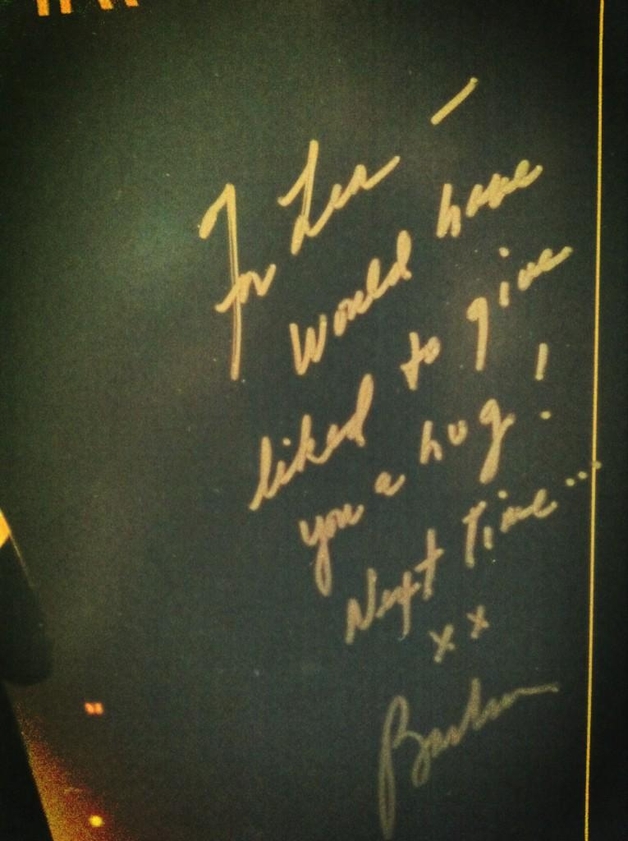 Lea Michele took to Twitter to post an image of her gift from Barbra Streisand
The hand-written message from Streisand reads: "For Lea - Would have liked to give you a hug! Next time... x x Barbra."