Carole King was honoured with her own star on the Hollywood Walk of Fame on Monday.
The 70-year-old singer unveiled her star across the street from The Dolby Theatre on Hollywood Boulevard.
Actress Kristin Chenoweth attended the special ceremony and shared a few words about meeting her hero for the first time in 2010.
She said: "They always say don't meet your idols but in this case she is every bit the artist and lady you want her to be. The Hollywood Walk of Fame has a new friend, and that is you, Carole King, who has shared so many songs with so many artists. Congrats (sic), Carole this is so well-deserved and a beautiful icing on a glorious career, although I suspect you have much more to do."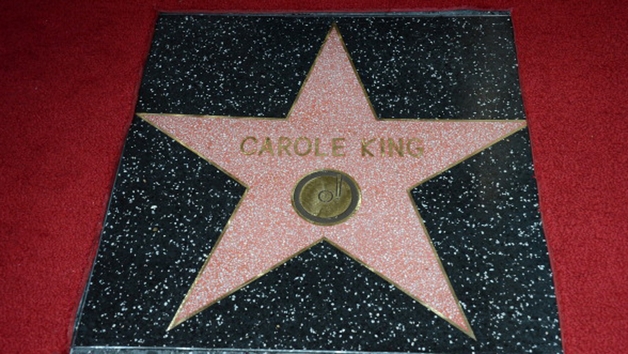 Meanwhile, King added: "My heart is so full of joy at seeing so many people that I know and love who have come out today. Thank you all so much. I'm so grateful for your loyalty all these years and your appreciation of the work I do. It's amazing to be here. I never dreamed that I would have a star on the Walk of Fame."