The decorations are up and the Christmas lights are in place, and now news2day art competition winner, Aaron Donoghue, from Ballinasloe has switched on the RTÉ Christmas lights.
Ten-year-old Aaron travelled to Dublin with his mum and his four brothers (including his little brother Jonathan who also entered the competition) for the special occasion.
Speaking about his design, Aaron said: "It has real lights on it just like all of the bright lights on the RTÉ Christmas tree. I found them in my local hardware. I used green tissue paper to make the tree in my picture stand out. It took me ages to make."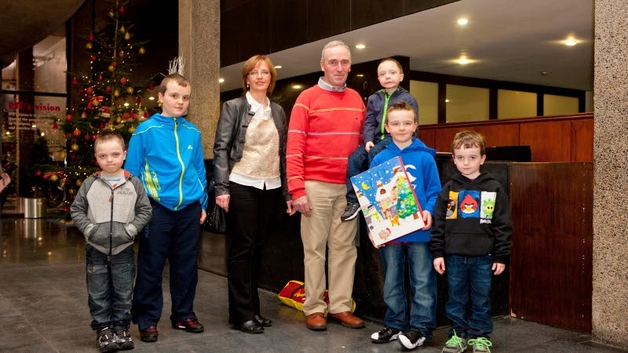 The Donoghue Clan: Cormac, Peter, Mary, John Jo, Ryan, Aaron and Jonathan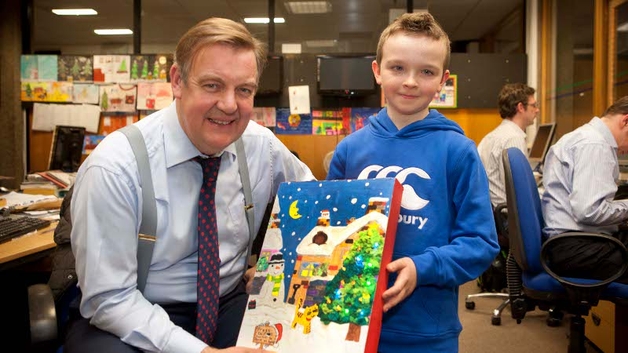 Brian Dobson and Aaron Donoghue with the winning art competition piece
The Philharmonic Choir helped to get the festivities underway by performing some Christmas carols at the lighting ceremony.