The Summit, an Irish feature-length documentary, produced and directed by Nick Ryan, has been selected to screen in competition at the Sundance International Film Festival in January 2013 in the US.
Click here to watch The Summit trailer.
The documentary tells the story of 24 climbers from several international expeditions who converged on High Camp of K2, the last stop before the summit of the most dangerous mountain on earth.
Forty-eight hours later, 11 had been killed or had vanished, making it the worst K2 climbing disaster in history.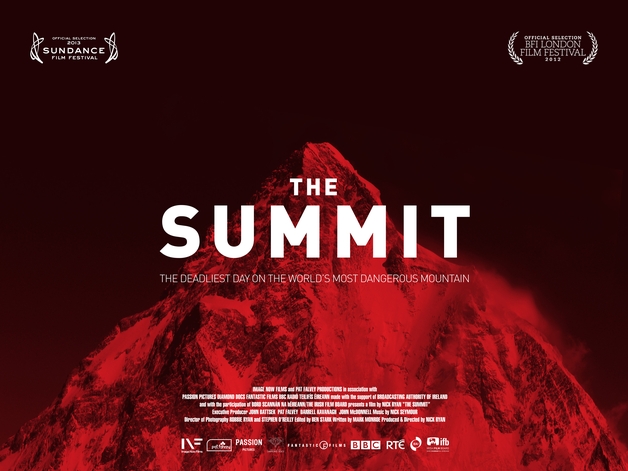 The Summit was produced by Image Now Films and Pat Falvey Productions, in association with Passion Pictures, Diamond Docs and Fantastic Films. It is funded by the Irish Film Board, RTÉ, the Broadcasting Authority of Ireland and the BBC.
Click here for the full list of documentaries and films that have been invited to screen at Sundance 2013.