Noel Gallagher may have relented to his wife Sara MacDonald by finally learning to how to drive but he says he plans to fail his test so he won't have to ferry his kids around.
MacDonald is insisting that he get behind the wheel so he can share some of the family duties by taking their two sons Donovan (5) and Sonny (2) to footie games.
But Gallagher has told chatshow host Alan Carr, "My lovely wife is insisting I take driving lessons. She said, 'Who is going to take the boys to the football? And I am like, 'Well you are.'
"But I have sussed it, you see. If I ever qualify for a test I will deliberately fail. I would rather be in the passenger seat. I would crash a lot of cars. I have had 40-odd years looking out of the window".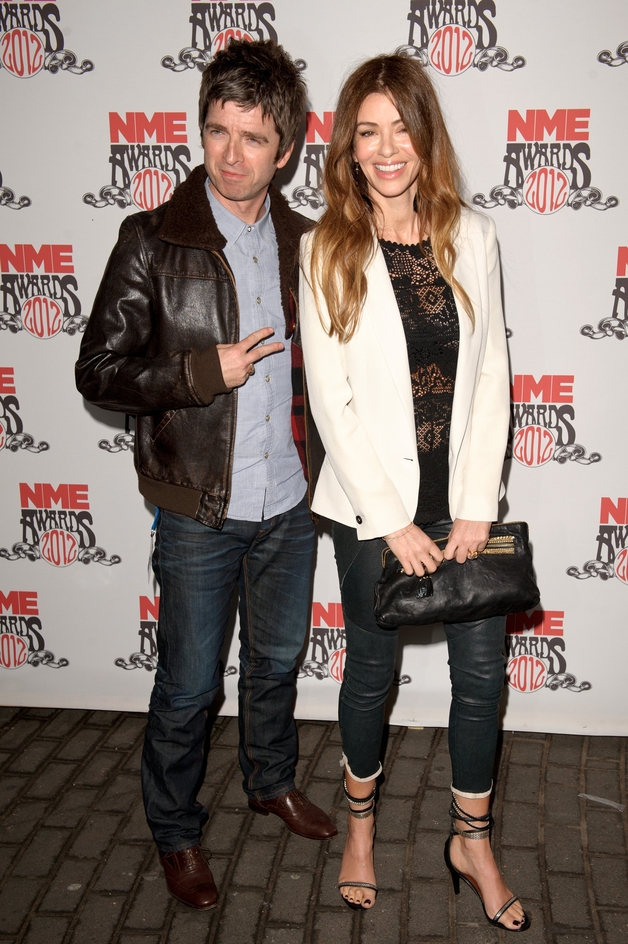 Married with Children: Noel and Sara MacDonald
45-year-old Gallagher was famously presented with a chocolate-brown vintage Rolls Royce by his former record company Creation back in the nineties when sales of Oasis' first two albums topped 18 million.
Back then, Gallagher used to employ a chauffeur to drive him around. In 1995 he also ordered himself a 1967 Mark 2 Jaguar, paying £110,000 upfront to have it refitted. By the time it was ready 18 months later, he'd forgotten all about it. He said in an interview last year that it's been sitting in a garage ever since, with only 12 miles on the clock.