Rihanna and Chris Brown may still be insisting that they're "just friends" but the Diamonds singer has put the rumour mill back into overdrive as she took to Twitter to share a topless snap of the rapper.
The 24-year-old star posted the picture via Instagram and it shows Brown face-down on a bed, while surrounded by Simpsons merchandise.
Rihanna captioned the picture, which she posted online last night, '#BartObsessed', in reference Bart Simpson.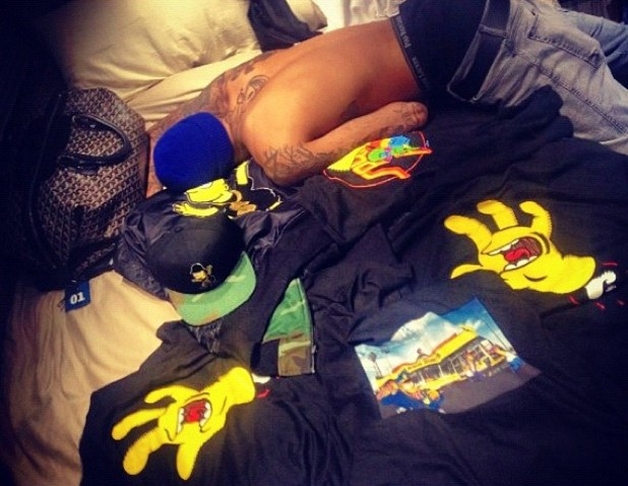 Rihanna and Chris Brown split in 2009 after he was charged with assaulting her the day before the Grammys.