They've just announced a three-year break but RTÉ Ten has got Coldplay Live 2012 DVDs up for grabs!
Coldplay Live 2012 is the band's first concert film/live album for nine year and was recently given a one-night-only release in cinemas around the world.

The film documents the foursome's Mylo Xyloto world tour, which has been seen by more than three million people since it began in June 2011. Live 2012 includes footage from Coldplay's shows at Paris's Stade de France, Montreal's Bell Centre and last year's Pyramid Stage headline performance at Glastonbury Festival.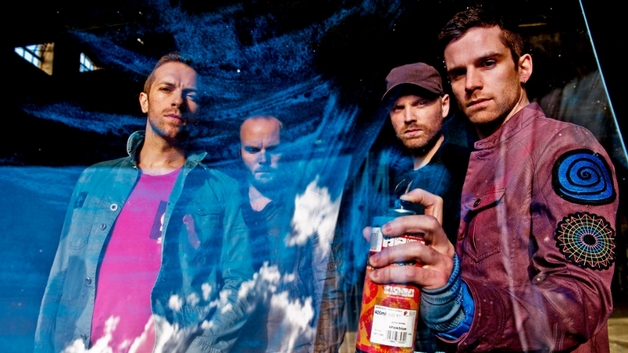 Coldplay: Let us spray
Coldplay's Chris Martin said of the film: "The Mylo Xyloto tour has been the most fun we've ever had as a band. It's felt very uplifting right from the start; partly because we are proud of the music, the LED wristbands, the pyrotechnics, the lasers and all of that stuff, but mainly because of the amazing audiences that we've been playing for."

Watch a promo of the film here:
RTÉ Ten has ten copies of Coldplay Live 2012 to win and if you'd like to be in with a chance of nabbing on, simply send the answer to this question in an e mail with Coldplay in the subject line to entertainmentonline@rte.ie – who is the lead singer of Coldplay?

Closing date for entries is December 9