Jennifer Aniston and Justin Theroux made their first red carpet appearance as a couple at the 26th American Cinematheque Award Gala in Los Angeles last night.
The couple arrived at the event in matching black-and-white ensembles. Jennifer wore a long black and white Valentino dress teamed with an elegant white box clutch and silver diamante jewels.
Meanwhile, Justin donned a smart black tuxedo with a white shirt and black bow tie.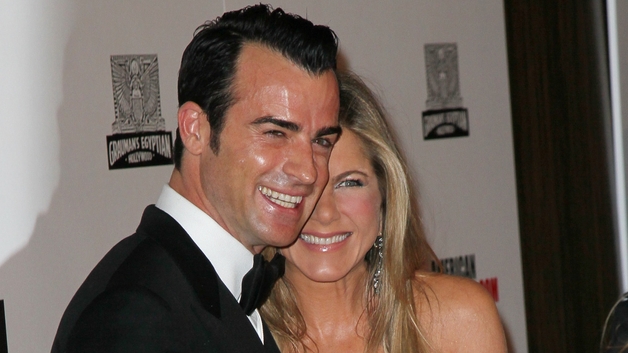 Jennifer Aniston and Justin Theroux looked smitten on the red carpet
The Friends star helped honour her Along Came Polly co-star Ben Stiller, who received the gala's top award, which is presented annually to "an extraordinary artist currently making a significant contribution to the art of the Moving Picture."
Ben was joined by his wife Christine Taylor who looked chic in a bright red number as she posed with her award-winning husband.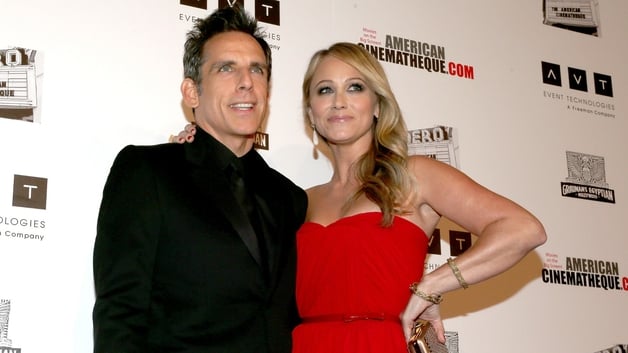 Ben Stiller posed on the red carpert with his wife Christine Taylor
Speaking at the event, the Zoolander star joked: "It is probably going to be painful for me to go through, more roast-like."
He added: "Hopefully it will be fun and definitely like the kind of a nightmare you have to go to, and know you're gonna have a whole evening devoted to people talking about you, and have to look at stuff that I've done, and stuff I've tried to lock out for years."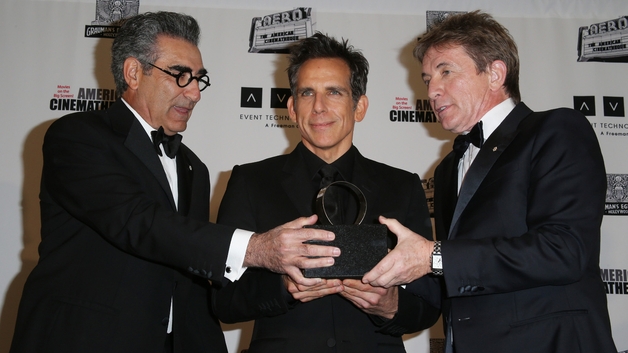 Eugene Levy and Martin Short presented Ben with his award
Past recipients of the award include Tom Cruise and George Clooney.