Heidi Klum has been practicing her Gangnam style dance moves ahead of the MTV European Music Awards tonight in case she gets called on to dance.
German supermodel and TV presenter Heidi Klum will host this year's EMAs which are taking place in Frankfurt tonight (Nov11).

Rihanna is leading the nominations, but all eyes are sure to be on Korean dance sensation Psy.

Heidi Klum will present the MTV Europe Music Awards in Frankfurt tonight (Nov11)

Psy's hit Gangnam Style, which is up for the Best Video award, has been viewed more than 670 million times on YouTube and received a record-breaking 4.9 million likes on Facebook since being released in mid-July.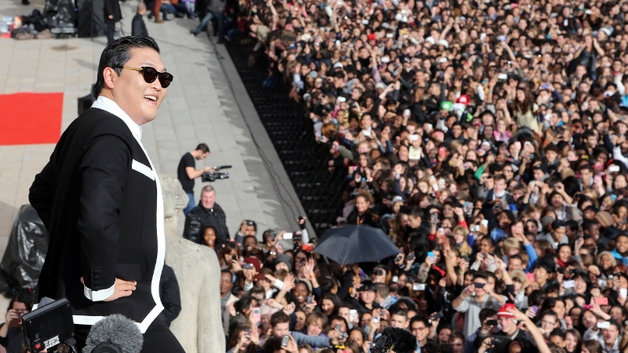 Psy has been causing a sensation the world over with Gangnam Style

Speaking ahead of the event Klum admits to practicing her Gangnam dance moves in case she gets called on to dance.

She said: "My kids are obsessed with the song, even though it's Korean and they have no idea what he's talking about."

Also performing at the event are One Direction who will share the stage with stars including Taylor Swift, Muse and Alicia Keys.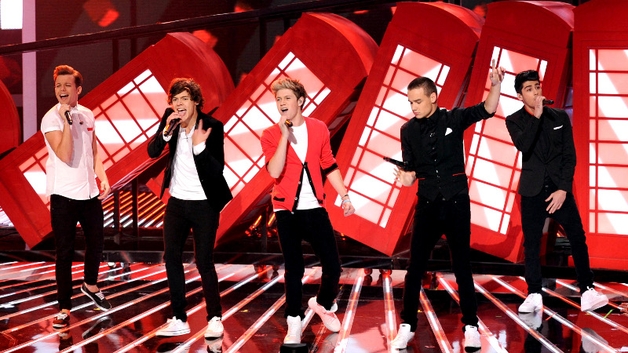 One Direction are set to perform at the EMAs
The X Factor sensations are in the running for the coveted Best New Act award alongside Rita Ora, fun., Lana Del Rey and Carly Rae Jepson.
Andrew Dost from fun. reckons that Niall Horan, Zayn Malik, Liam Payne, Harry Styles and Louis Tomlinson will lift the award tonight. He said: "I think we're going to lose, they are going to crush us."
Whitney Houston will also be remembered at this year's concert as she is named global icon.