Rufus Wainwright is due back in Dublin next week for a live date and he's got a new album to play. It was inspired by major changes in his life including the death of his mother, Kate McGarrigle, and the birth of his daughter, Viva. "I'm constantly unsure of myself. It's a nagging disease." he tells Alan Corr

"I'm saving my joy for tomorrow morning," says Rufus Wainwright. It is the afternoon of the US Presidential Election and polling stations have yet to close but the Canadian singer songwriter who holds dual American citizenship is already satisfied that his man is back in the White House.

Wainwright is rarely at home in his own house in Montauk, New York these days and he cast his absentee ballot a few weeks ago. Next week he's back in Dublin, something of a heart home for the 39-year-old singer who enjoys a select and fawning fan base but who is forever teetering on the brink of some kind of major commercial breakthrough.

Over the course of his 14-year recording career, Wainwright, son of Loudon and the late folk singer Kate McGarrigle, has swapped genres and styles to varying degrees of success. After writing an opera, recording All Days are Nights: Songs for Lulu a deeply personal meditation on the sad passing of his mother, and releasing a velvet-encased 19-disc box set, his latest album, Out of The Game, appears to be a concerted effort to perhaps score a crossover hit with a more commercial sound.

"Yes it is but it's on my terms," he says. "I wanted to make an album that would be fun to play at a party and that people could dance to and I think we did that but I don't think I could ever release the shackles of my misery totally but this is a really fun record and it's really fun to tour."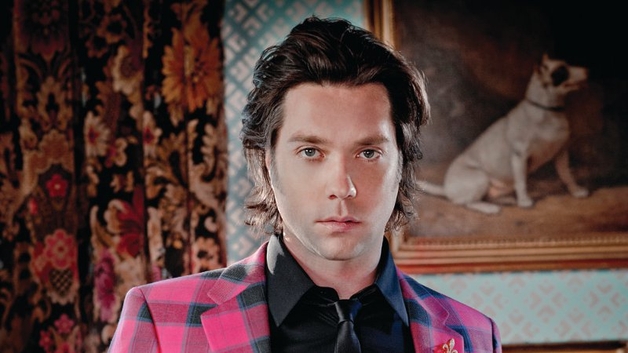 "I always try and stay in touch with the little kid who got up and sang Somewhere Over the Rainbow at the Christmas party and wowed everybody."
Out of The Game, which was released last April, was produced by Mark Ronson and guests include Rufus' sister Martha, Nels Cline of Wilco, Sean Lennon, and The Dap Kings, the soul group whom Ronson drafted in to such great effect on Amy Winehouse's Back to Black. Wainwright mentions David Bowie, Elton John and Queen as influences on the album and he's also quipped that he finally decided to relent and give his label the commercial record they'd always wanted, just as his contract with them was about to end.

However, it is an album dripping with his usual sang-froid and withering putdowns worthy of the round table at the Algonquin. Once again Wainwright flits about like a waspish dandy but this is not mere affectation: he can be mischievous but he remains an extremely emotional performer. The songs on Out of The Game are governed by major recent events in his life. His much-loved mother died in January 2010 and Wainwright's daughter Viva was born last year.

He had Viva with Leonard Cohen's daughter, Lorca and is now a proud father along with Viva's "other dad", German arts administrator Jorn Weisbrodt who Wainwright married last year. With the Cohen connection, Rufus is now even further connected by blood to music royalty. He is at the very centre of a constellation of talent but how would he deal with increased fame and success?

"Well I don't know. What's so bizarre is that I am very famous and very successful and really fortunate and blessed in all of that but of course it never feels like you've made it you know," he says.
"You're constantly unsure of yourself and obviously Madonna feels the same way. Hahahahaha. It's a constant nagging disease. That being said, at the end of the day you end up writing songs and making videos or doing concerts and people do enjoy it. So there is a payoff and I make a living so it's a pretty good trade-off for the mania."

Well, a kind of reserved mania for some of Wainwright's most ardent fans might be called the luvvie set. The likes of Sir Ian McKellen, Simon Callow, Kim Cattrall and Elton John are champions of his work but Wainwright never takes himself too seriously. However, you do get the impression that he is not merely involved with music; Rufus loves show business too.

"I think that's true," he says. "I do have some fans like that and the reason I admit to it and treasure it is that I don't want to lose my innocence. I don't want to stop striving and being wondrous about what it is to be in show business and to have your chance on stage. I always try and stay in touch with the little kid who got up and sang Somewhere Over the Rainbow at the Christmas party and wowed everybody. I don't want to be jaded I guess."

Naturally he is calling me from Helena Bonham Carter's house in London. A long-time friend of Wainwright, she appears in the rather good video for the single Out of The Game playing a sexually-repressed librarian driven wild by Wainwright.
Was the video a fantasy he always harboured? "You mean having sex with Helena in a library? Well it's a developed taste that I've cultivated and now it's one of my great fascinations. I'm definitely turned on by libraries especially now that they're so exotic in our society. Going to the library these days is like going to the jungle – there is no other human in there. Bring back the library!"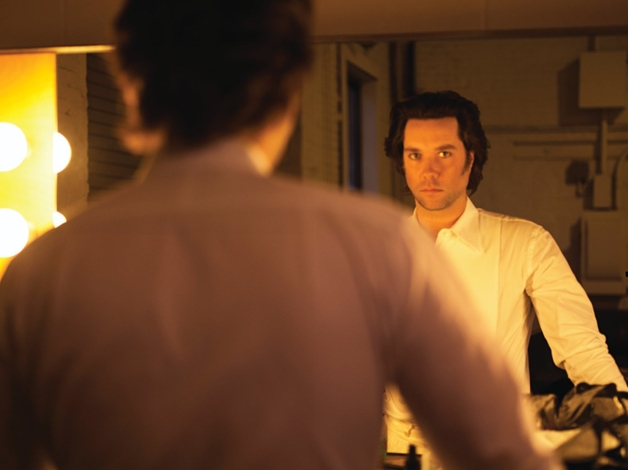 "I don't think I could ever release the shackles of my misery totally but this is a really fun record and it's really fun to tour."
Wainwright and his sister Martha are working to keep their late mother's legacy alive. She recorded Kate's song Persopina on her new album Come to Mama and on Out of The Game, Rufus' song about his mother, Candles, is one of the most heartbreaking things he's ever written. More recently they have collaborated on a new film in honour of Kate, Sing Me The Songs That Say I Love You: A Concert For Kate McGarrigle, which receives its gala screening this Manhattan this Saturday, November 10.

Norah Jones and Kate's long-time friend Emmylou Harris are among the singers who take part in the film but not everybody is such a fan of Wainwright's work. Recently, a war of words broke out between him and Liza Minnelli after she dismissed Rufus Does Judy at Carnegie Hall, Wainwright's 2007 reworking of Judy Garland's landmark Judy at Carnegie Hall concert and album from 1961.
"Well I'm glad you brought it up because I'm hoping this message will get out there – I am willing to bury the hatchet Liza," Wainwright says humorously. "I am willing to bury the hatchet but you have to make the first move because you haven't been very nice to me so that's what I'll put forth.

"She was just very bitchy about the Judy Garland album I made and after a while I was like, hold on a second honey – we're all on the same team here and also, your mother didn't write those songs by the way. I suppose I understand that anything to do with her mom is loaded – literally – but on the other hand, I don't know, life is so short especially after my mom died I feel like, well, once again we're all the same hymn sheet."

Wainwright's return to Dublin next week is the latest in his on-going love affair with the city. Last summer he was down in the Iveagh Gardens for a gig but he's being performing here for a lot longer than that.
"Dublin has definitely been a centrepiece for my artistic and personal life with the mad history of music and literature that Dublin has hosted," he says. "I've been going there since I was a small child with my mother and father. I very much relate to the Irish side of my lineage. It's always very magical coming back."

How does the Irish side of his lineage manifest itself? "Well I cry a lot. And I'm also very disorganised. It's great! But seriously I think I'm well equipped to deal with some of the things life can throw at you. I think people of Irish descent are a little more able to deal with the tough times with a bit of a glint in their eye."

Surely his German husband keeps him organised? "Yeah. Jorn, be it in terms of organisation or in terms of keeping healthy or being a little more pragmatic about the world works, has been a real godsend and of course he's also one of the most handsome men on the earth and everything is according to his height. He's very tall!"

For the Dublin show, Wainwright will be accompanied by Teddy Thompson and Adam Cohen. He's also very good friends with Sean Lennon. That's quite a coterie of sons of famous fathers. It's hard to resist the image of them all smiling knowingly and quoting Phillip Larkin to each other in the dressing room.

"Oh no," says Wainwtight with mock indignation. "Between our nation states and our nationalities we talk about football, hockey and baseball actually."

How terribly disappointing.

Rufus Wainwright and his band play Vicar Street, Dublin with special guests Adam Cohen and Teddy Thompson November 13