To celebrate the annual Halloween spooktacular Boo at the Zoo on Sunday, October 28 and Wednesday, October 31, Dublin Zoo's new bull elephant Upali and his ladies have taken part in some pumpkin fun on the Kaziranga Forest Trail.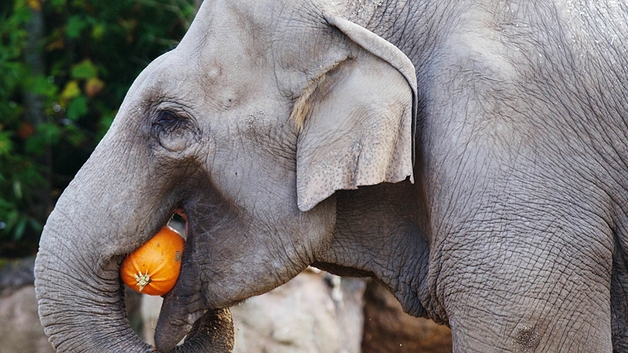 Ciarán McMahon, team leader of the East Section of the Zoo, said: "Since Upali's arrival in July he has settled in very well. He parades around with a lot of swagger and authority but he is calm in nature and never gets too worked up.
"Upali spends a lot of time with Bernhardine, who is the matriarch of the herd, while the two younger females Asha and Anak follow him around. At times, we even notice flashes of jealous behaviour between the girls as they are all vying for his attention and affections."
McMahon continued: "Pumpkins are a once a year treat for the elephants so they love this time of year."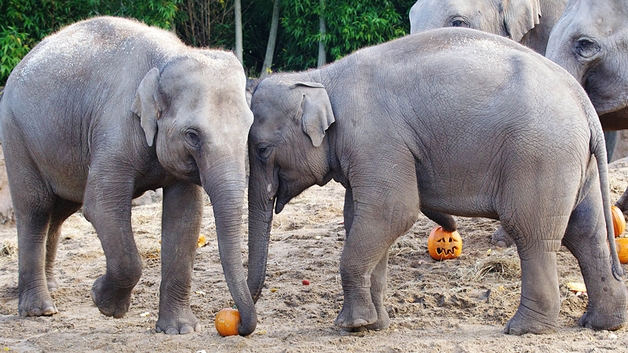 There will be Spooktacular tricks and treats for families and friends at Dublin Zoo on Sunday, October 28 and Wednesday, October 31 from 12:00pm to 3:00pm.
There will also be face-painting, a monster disco, scary arts and spooky Halloween keeper talks. For more, see: www.dublinzoo.ie.