A new book about legendary Irish guitarist Rory Gallagher has just been published and it features new interviews with the owner of the Cork music shop where he bought his famous Fender and U2's soundman Joe O'Herlihy recalling his time on the road with Rory in the seventies.

Rory Gallagher: His Life and Times was written by RTÉ radio producer and presenter Marcus Connaughton and the author traces the sources of Rory's music in detail for the first time.
Connaughton secured an interview with the late Michael Crowley of Crowley's Music Shop in Cork. Crowley was the man who sold Rory his famous Fender Stratocaster guitar in 1963 and in the new book, the author traces the guitar's journey with Rory throughout his life.

"It's dated November 1961 – in certain people's opinions this is when Fender hit their peak,' Gallagher once said of the instrument. "I like the maple neck. Like on the earlier guitars, they're probably a bit more crisp, but there's a warmth to this, a mellowness because of the rosewood neck. This is the best, it's my life, this is my best friend."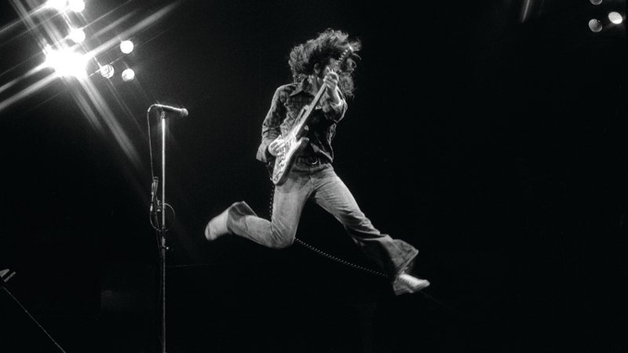 Rory in full flight at The Venue, London in 1980 Photograph by Fin Costello
The book also includes insights from filmmaker Tony Palmer who directed the famous documentary on Rory's 1974 Irish Tour. Drummer John Wilson, Rory's band mate in Taste, describes the early years and the breakup of the band, and Eric Kitteringham, bass player in the first Taste line-up talks about how the group came about and life on the road

The biography, published by Collins Press, comes 17 years after Gallagher's death and as well as interviewing those closest to the great bluesman, Connaught sourced rarely-seen photographs, posters, magazine covers, ticket stubs, and Gallagher-associated artwork.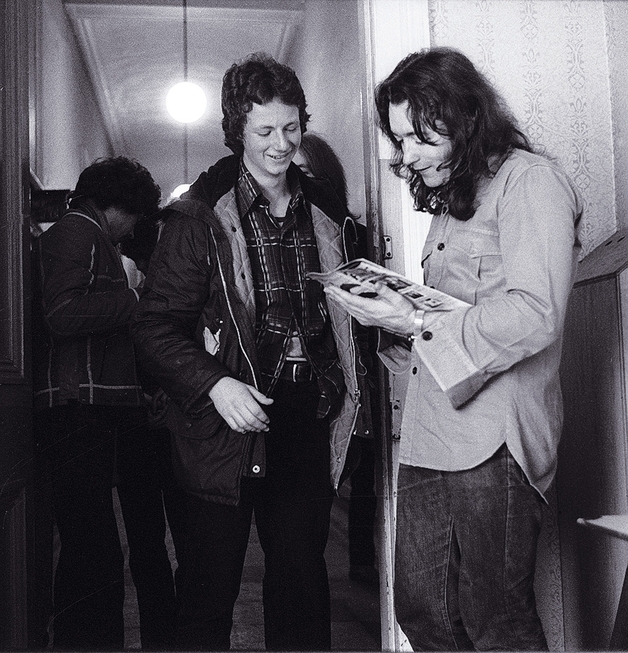 Rory signs an autograph for a fan backstage Photograph by Fin Costello
Connaughton joined RTÉ in the late eighties as a radio producer and has produced a wide range of programming from the Metal Show on 2FM to Bluestime on RTÉ Radio 1. He delivered the Inaugural Rory Gallagher Memorial Lecture in November 1995 in Cork, and has spoken at numerous tributes to the late guitarist in Ireland, Britain and Europe.