Director Tim Burton has revealed that his new film Frankenweenie was inspired by the death of a beloved childhood pet.
The director was speaking at a screening of the film to mark the opening of the BFI London Film Festival in the city last night.
The Press Association quotes him as saying "I hope people enjoy it and feel the emotion of it. And see the artistry all the artists put into the movie, which is important to me and hopefully they see that."
54-year-old Burton was joined on the red carpet last night by his partner Helena Bonham Carter as well as cast members who voice roles in the stop motion animation film including Martin Short and Catherine O'Hara. Also featuring in the film are Winona Ryder and Sir Christopher Lee.
Short, who voices three characters in the film described working with Burton as "wonderful" adding "It's very creative, it's very loose and tension free."
It was also announced yesterday that Burton and Bonham Carter will be honoured with a BFI Fellowship at the festival awards later this month.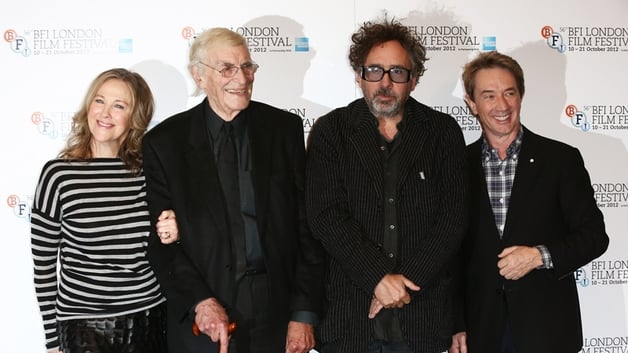 Catherine O'Hara, Martin Landau, Tim Burton and Martin Short