The latest round of rumours about a reunion of The Smiths have been quashed by a spokesman for Morrissey.

A publicist for the singer has told Rolling Stone magazine that "The Smiths are never, ever, ever, ever, ever, ever, ever, ever going to reunite – ever."
Rumours of a reunion have been particularly strong this year as 2012 marks the 30th anniversary of the Manchester band's formation.
In a recent interview with Australia's Herald Sun newspaper, Morrissey reportedly claimed that the organisers of California's Coachella music festival had "offered a 100% vegetarian event for the following year if I would agree to headline with Johnny Marr as the Smiths."
Asked why the group will "never" reunite, Morrissey's publicist said, "You'd have to ask Morrissey that. There's got to be a story there, and maybe one day it will be told."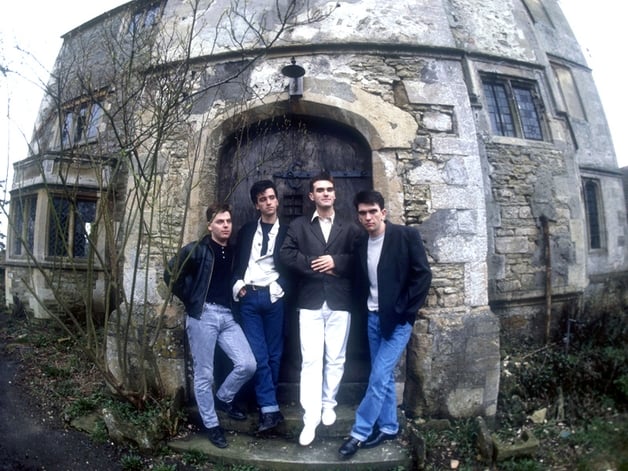 "The Smiths are never, ever, ever, ever, ever, ever, ever, ever going to reunite – ever."
Guitarist Johnny Marr also rejected the reunion stories. "Nothing really gets off the ground just purely because of money" he told Rolling Stone. "Certainly, as I see it, so many other things would have to be fixed and we're just too different to get them fixed, it appears."

Earlier this year, the guitarist helped re-master the Smiths' catalogue without participation from Morrissey, drummer Mike Joyce and bassist Andy Rourke.

Tony Fletcher, author of the mammoth new Smiths' biography, There is a Light That Never Goes Out: The Enduring Saga of The Smiths, says he also doubts a Smiths' reunion.
Speaking to RTÉ Ten, he said, "When Morrissey and Marr broke up they stopped talking to each other and it's a shame because they should have kept in contact. I think it was one of those situations when each one thought, well he should call me.

"I know that both of them were hurt by the other not calling to make peace. Johnny's pretty open about this. He says he's not "not" in contact with Morrissey. He's in occasional contact with him. They are most certainly in contact as business partners, they sort of have to be. They're in occasional contact but put it this way, I would not put money on a Smiths reunion."
Morrissey, who is due to appear on Late Night With Jimmy Fallon tonight before embarking on his US tour on Friday, grants few interviews and does them only via email.
Rumours about his autobiography have also been swirling about with one report suggesting that Penguin publishers have taken delivery of a 200,000 word manuscript from the singer.
Asked about its working title and potential publisher, Morrissey's publicist says "He wants to keep it under wraps, even within his own camp. But we know it exists somewhere in the universe."

Though Morrissey has completed his first album since 2009's Years of Refusal, he lacks a manager and record company. "He's trying to figure out the right label situation for him right now," says his publicist.