Jennifer Aniston has proved she is more than game for a laugh yet again with a new video which shows her sporting a massive baby bump.

The advert for Smart Water also features E!'s Ryan Seacrest, who introduces the secret security tapes from inside Jennifer's home, and Jimmy Kimmel as one of her sons.

Click here to view the clip.
At the start of the clip Jennifer peels off a belt to reveal an enormous belly beneath and says hi to her triplets. Later the people from Smart Water are seen filling her pool with bottled water while Jimmy Kimmel appeals to his mommy to be allowed go swimming.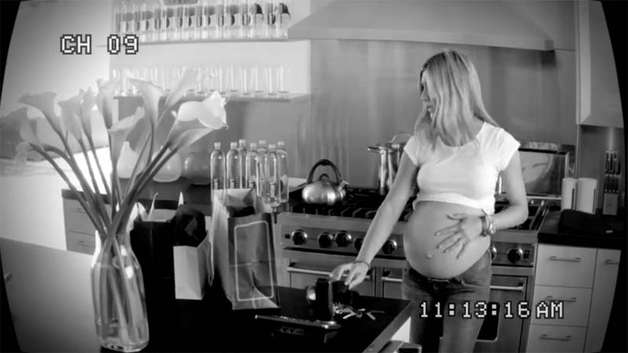 Also spoofed is Jennifer's association with her Friends character Rachel as she says goodnight to Rachel and peels off her wig of fabulous hair to reveal a shorter, curler and altogether less cool do.