Nicky Byrne has revealed that he feels "exposed" without his former Westlife bandmates next to him on Strictly Come Dancing.
The singer confessed that he felt petrified when he arrived on the dancefloor during the launch show.
Digital Spy quotes Byrne as saying: "When I walked on the floor I thought, 'Holy s**t, what have I signed up for?'.
"You are totally exposed and this is the first time I've done something out of Westlife.
"This is something with such media interest and out of my comfort zone, it's the toughest thing I could have picked."

However, Byrne added that he is looking forward to the challenge of doing something new in training every day.
He explained: "It's actually a long while since I've done something like this where I'm genuinely excited about what I've got in store during the day.
"All the celebrities are riding a crest of the wave at the moment."
Byrne has been partnered with new professional dancer Karen Hauer on the BBC One talent contest, which will return on Friday October 5.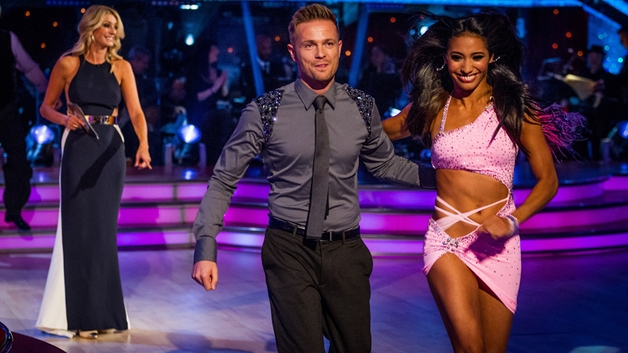 Nicky Byrne with partner Karen Hauer on Strictly Come Dancing