Alicia Keys has described her upcoming collaboration with Nicki Minaj as very raw and honest.
The singer and rapper collaborate on Girl On Fire which is the lead single from Keys' fifth studio album, of the same name, set for release later this year.
"Well Nicki's a girl on fire" Keys told music industry bible Billboard magazine. "Nicki and I are maybe what seems like from two different worlds but in actuality, girls on fire are from everywhere."
"It doesn't matter who you are, how you are, in what way you express it - that's what's important about it. I think the rhyme that she did on the Inferno version of Girl on Fire is really special. I think it's really a very raw, honest Nicki that I really love" Keys added.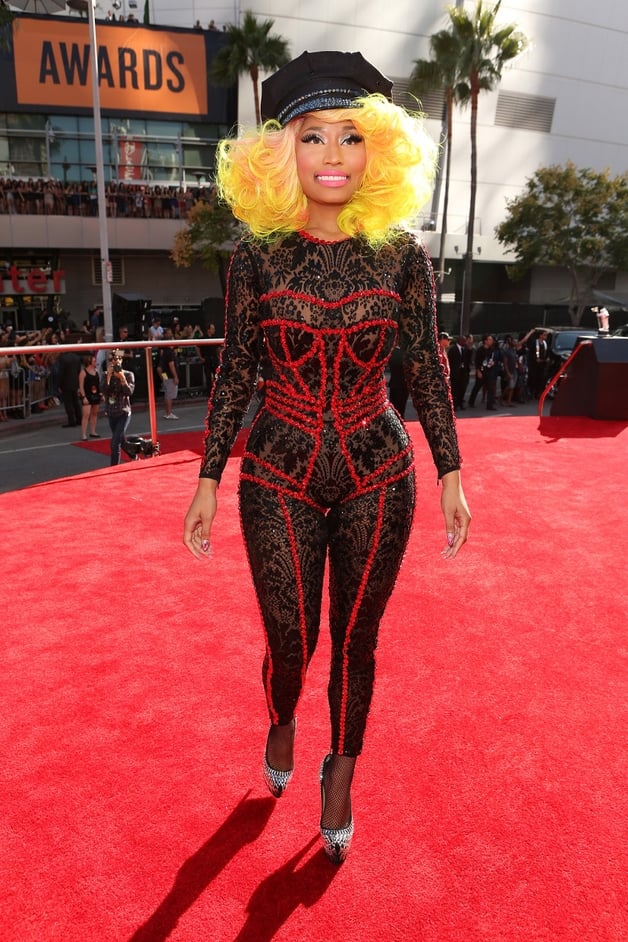 Minaj arrives at last week's VMAs where she performed and won one award
The pair performed their single last week at the MTV Video Music Awards, where Minaj also took home the gong for Best Female Video.
Keys has previously duetted with Christina Aguilera and Beyoncé on two tracks which were not released as singles from their respective albums. The singer scored high chart rankings with her featured roles in her single with Jay-Z (Empire State Of Mind) and the Quantum Of Solace theme song with Jack White (Another Way To Die).